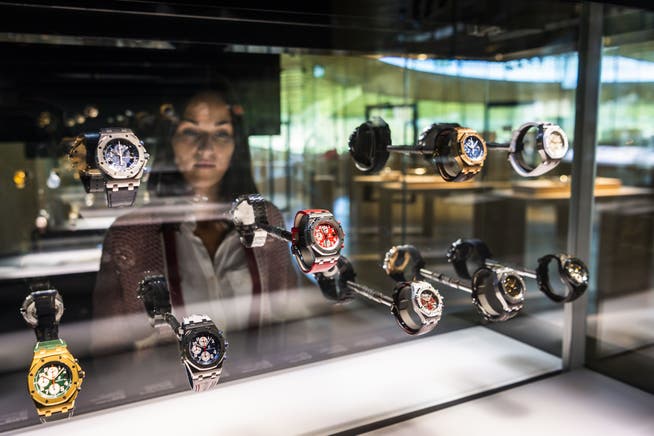 foreign trade

Switzerland imports and exports more goods in August
Swiss foreign trade picked up again in both directions in August. However, watch sales are down for the first time in four months.
After the decline in July, Switzerland imported and exported more goods again in August. Exports rose by 1.4 percent to around 21.8 billion francs compared to the previous month. Imports increased by 1.5 percent to almost 19.5 billion. The bottom line is that the trade balance shows a surplus of CHF 2.3 billion. This was announced by the Federal Office for Customs and Border Security on Tuesday. While exports have been showing a slight upward trend since the beginning of the year, imports are tending towards stagnation.
Chemical-pharmaceutical products made the largest contribution to the increase in exports. After the significant decline in July, the machines and electronics were able to increase their deliveries by 2.8 percent. Watches recorded a decline of 2.2 percent. They are in the red for the first time since April. Geographically speaking, Swiss exports increased in all three main markets – North America, Europe and Asia.
More cars imported than it has been for a long time
The Confederation describes vehicles, machinery and electronics as the "driving force" in import growth, which increased by CHF 259 and 183 million respectively. Vehicle imports are thus at their highest level since November 2020. And imports of machinery and electronics are even setting a record. On the other hand, imports of chemical-pharmaceutical products (-191 million) and of jewelery (-99 million) decreased.
In August, Switzerland imported goods worth CHF 318 million from Russia. 312 million Swiss francs are attributable to gold imports that came to Switzerland via the United Kingdom. Exports to Russia amounted to 136 million francs. Most of this came from chemical-pharmaceuticals. (abi)