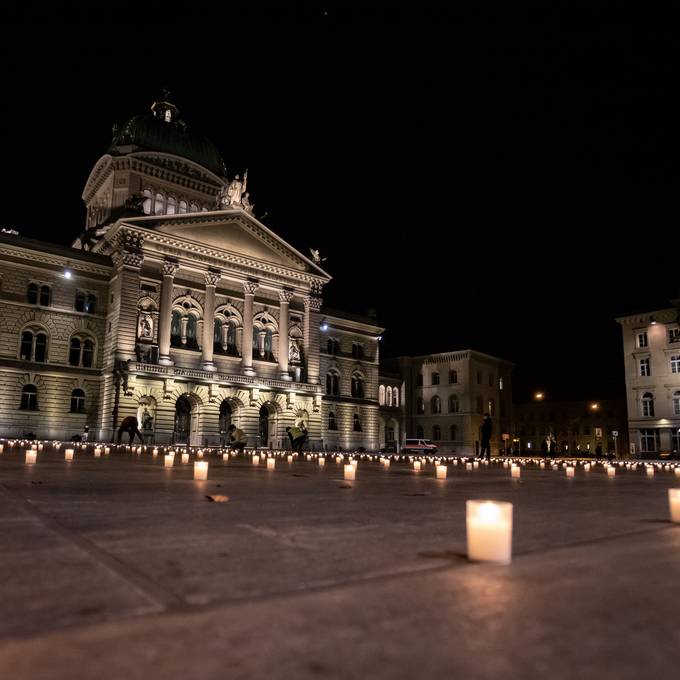 Given the high number of deaths from the pandemic – there are now around 80 cases per day – criticism of the Federal Council's corona policy is increasing. International media such as the "New York Times" or ARD television reported that hospital beds were becoming scarce and the number of deaths was extremely high in an international comparison (based on population).
The "Swiss path" in corona politics is already being compared internationally to Sweden's lax strategy in the first wave. World Health Organization Special Envoy Corona David Nabarro said in "Weekend Switzerland" that authorities must have a more robust strategy, otherwise a "very high level of deaths" would be reached by Swiss. Nabarro's criticisms were picked up by several foreign media.
The massive increase in the number of deaths has so far elicited surprisingly little reaction in Switzerland itself. The vigil organizers would like to change this, which initially drew attention to the drama with an action on the Bundesplatz in Bern: they lit 3,575 candles in front of the Federal Palace for the same number of people who died in Switzerland from Corona. "Each loss is one too many," organizers said.
Despite the number of deaths, the new head of the Federal Office of Public Health (BAG) Anne Lévy said in the "SonntagsBlick" that Switzerland was not much worse off than other European countries. A statement that has been criticized on social networks as obscuring, even as "Trumpism".
Two federal advisers also resolutely defended the Swiss special route. Consistent statements from Ueli Maurer (SVP) and Simonetta Sommaruga (SP) suggest that no tightening and certainly no change of course is imminent. Maurer highlighted the fact that around 1,000 people have died from the corona virus in the past 14 days on Radio SRF. "Most of them are over 80 years old." It is not known whether these cases could have been avoided by more stringent measures.
Federal President Sommaruga said in "Weekend Switzerland" that the death toll would make her sad and sad. At the same time, she was confident: "We are now seeing a slight easing in the number of cases, and this could be a sign that we are responding appropriately to the spread of the virus in the second wave as well."
Anyone speaking to federal advisers gets the impression that members of government are very united behind the controversial path overseas. There are different opinions, but it seems they have come together from left to right and come to an agreement on the path that is being taken now.
.