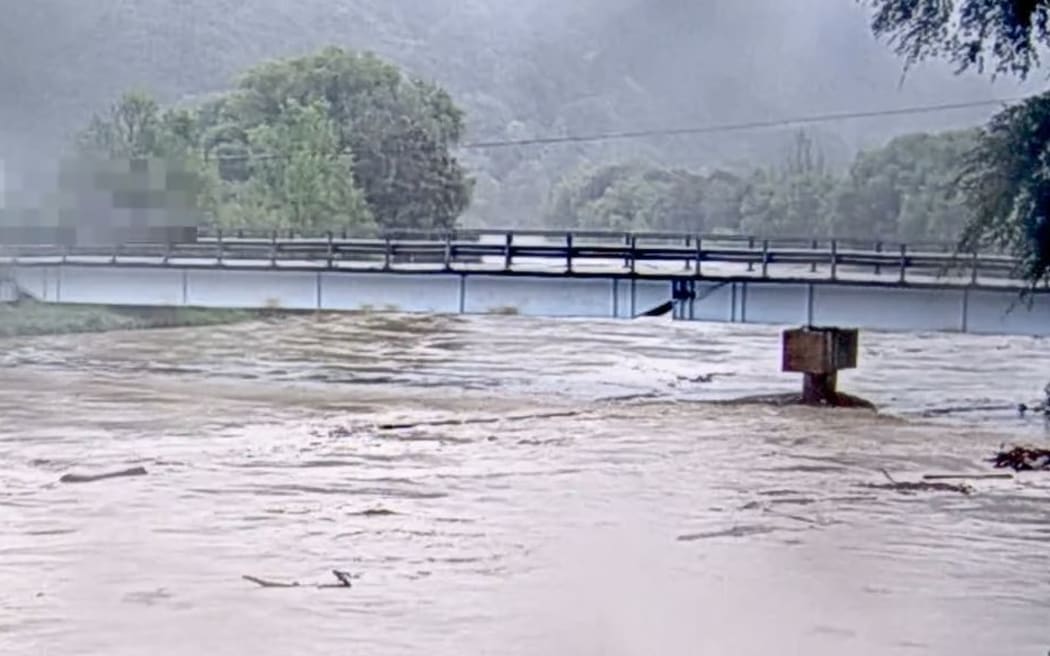 The state highway between Tolaga Bay and Ruatoria will remain closed this morning.
Tairāwhiti Civil Defense asks people to stay at home and stay off the road.
The organization said its contractors were checking the damage caused by yesterday's heavy rain in Tairāwhiti.
It said it was slipping and clearing downed trees with a loader, but in some cases would have to wait for the surface flooding to subside.
A MetService heavy rain warning is still in effect, with local heavy rain and thunderstorms until noon.
Many residents along the east coast have been voluntarily evacuated after more than 185 millimeters of rain fell north of Tolaga Bay.
The Hikuwai River peaked at 11,6 meters yesterday at about 6 p.m. and at 9 p.m. the high tide passed without any problems.
Modeling from last night showed the rain moving away from the region.
Line operator Eastland Network said crews would attempt to restore power to properties in Tokomaru Bay and Te Puia Springs this morning, and later to Tolaga Bay.
Residents of East Cape Road were left without power for longer due to slips and downed power lines.
It is unclear how many homes are left without power.
Houses in Gisborne and Wairoa that had lost power have all been reconnected.
In the Bay of Plenty, a slip has closed State Highway 2 to Ōpōtiki, near Waiotahe.
Waka Kotahi said a diversion was available but there would be delays and it was not suitable for heavy vehicles.
And on the Coromandel, State Highway 25 between Kuaotunu and Wharekaho is closed by a slip.