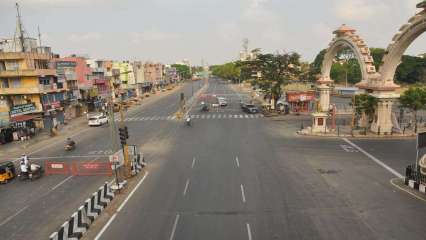 Based on a meeting with a panel of experts, the government of Tamil Nadu has announced a new round of easing COVID-19 restrictions ahead of the holiday season. All stores, hotels, other services that were allowed to operate until 10 p.m. can now operate until 11 p.m.
All places of worship that were closed to worshipers on Fridays, Saturdays and Sundays are now open all week. Education centers, government and private career fairs, etc. can also operate from today (October 14).
From November 1, private exhibitions, day care centers, preschools (LKG, UKG) and Anganwadis can operate, ensuring that guards, workers are fully immunized.
According to an earlier government communication, in-person classes for students in grades 1 to 8 would also begin on November 1. On Sunday, the beaches will be open to the public. 100 people can participate in weddings and 50 people in funerals. However, the ban on political, social and cultural events will continue.
Meanwhile, on Wednesday, Tamil Nadu recorded 1,280 new cases of COVID-19, bringing the number of cases to 26,82,137. No less than 19 people have succumbed to the disease in the past 24 hours, bringing the toll at 35,833.
.