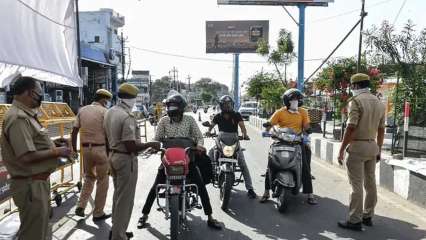 Amid rising COVID-19 coronavirus cases in Chennai and other parts of Tamil Nadu, the state government decided to impose from Saturday (April 10) to curb the spread of the virus mortal.
Here are some key restrictions:
– Ban on festivals, religious gatherings
– Small traders in Chennai Koyambedu Flower and Vegetable Market will not be allowed to operate
– No standing crowd in inter-district buses and in Chennai city buses. Buses must operate according to seating capacity only
– No standing crowd on buses bound for Pondicherry, Andhra Pradesh, Karnataka. Buses must operate according to seating capacity only
– Shopping centers, vegetable supermarkets, large format stores to monitor 50% occupancy and operate until 11 p.m.
– 50pc capacity in hotels and tea stalls, they can offer dinner until 11:00 p.m. Pick up allowed until 11:00 p.m.
– Leisure clubs must operate at a capacity of 50 pc
– 50% occupancy in amusement and amusement parks
– 50% occupancy in cinemas
– Maximum capacity of 200 people for religious, entertainment, political, social, educational and sporting events in indoor venues
– Only 100 people allowed at weddings and 50 people at funerals
– Sporting events authorized without spectators
– The swimming pools will only be open for sports training
– Only business-to-business exhibitions will be authorized
– Places of worship can be open until 8 p.m., but no permission for gatherings and celebrations
– Shooting for cinema and small screen can be continued with adequate precautions
– Driver plus 3 passengers only by taxi
– Driver plus two passengers in the cars
– Fever camps, door-to-door monitoring of symptoms, as was followed until last year, will continue.
.