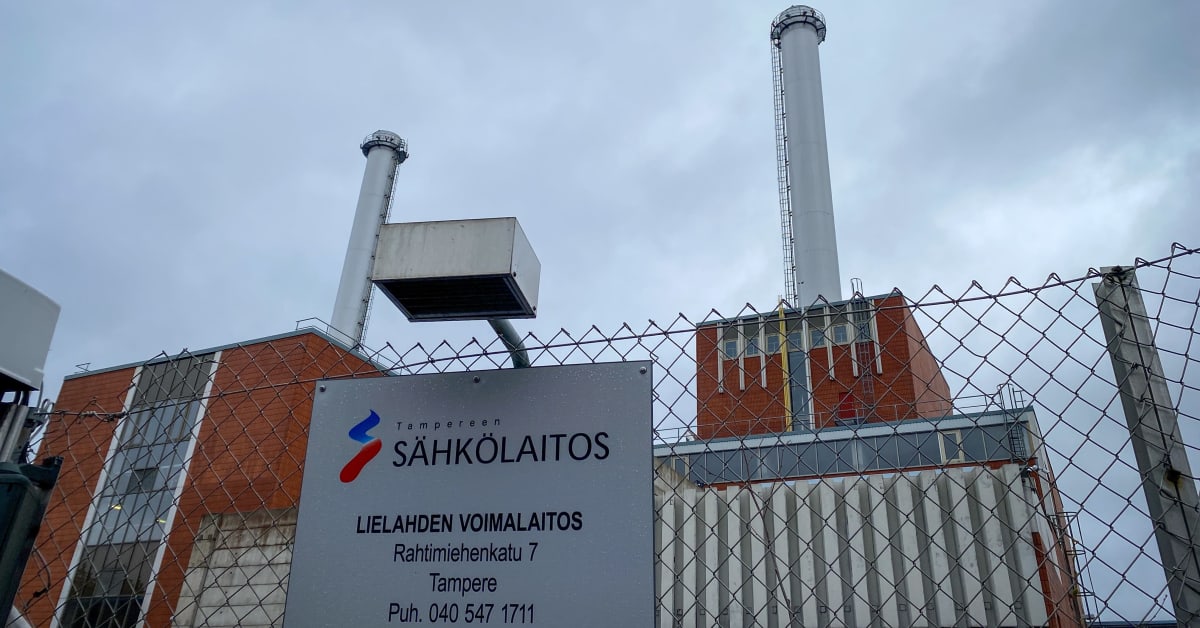 While confirming that the company is getting fuel from Teboil, the CEO suggested that the purchases did not contribute significantly to Russia's war treasury.
Tampere's electric utility, Tampereen Sähkölaitos, has ordered large quantities of oil from Teboil, a subsidiary of Russia's Lukoil tabloid Iltalehti (siirryt toiseen palveluun) (IL) reported this on Thursday.
Tampereen Sähkölaitos CEO Jussi Laitinen confirmed that IL's report was correct. He said that while much of the oil for the power plants comes from different suppliers, oil from Teboil accounts for about a third of all orders.
Laitinen said the electricity supplier has been informed that the money from the oil has been bought in the Russian war chest. Since Russia invaded Ukraine in February this year, some Finnish companies have closed business with Russian companies, while others have withdrawn from the Russian market altogether.
"The bills showed that we are not increasing the Russian war coffers by hundreds of thousands of euros. Our main priority is to keep Tampere warm next winter, so we have decided to engage our long-term suppliers," Laitinen told Yle.
Laitinen added that now that the matter is public, Teboil's orders will be re-examined to see if the contracts and shipments can be suspended. If possible, we will look for another new supplier.
Iltalehti: Hidden Logos
According to Iltalehti, Teboil's oil transport trucks have delivered oil to Tampereen Sähkölaitos with tape hiding the Teboil logos. Laitinen denied that the utility at any point demanded that the cars be taped. In his view, transport companies have stuck and hidden logos of their own accord.
"I have personally seen tank trucks with white tires on the road. And I suspect they are probably former Teboil trucks," Laitinen clarified.
An extraordinary amount of oil is now being ordered for the Tampereen Sähkölaitos Naistenlahti power plant. This is done in preparation, because of the chance that gas will not be available next winter and alternatives will have to be sought. Oil is purchased for about 15 percent of all the energy needed for the Naistenlahti power plant. Oil can also be transferred to heating centers if they experience shortages.
"A lot of oil is now being sourced, so we now need all possible suppliers who know how to use our equipment," said Laitinen.
The Naistenlahti power plant is currently a construction site. According to Laitinen, there is only a small window for when the tanks can be filled.