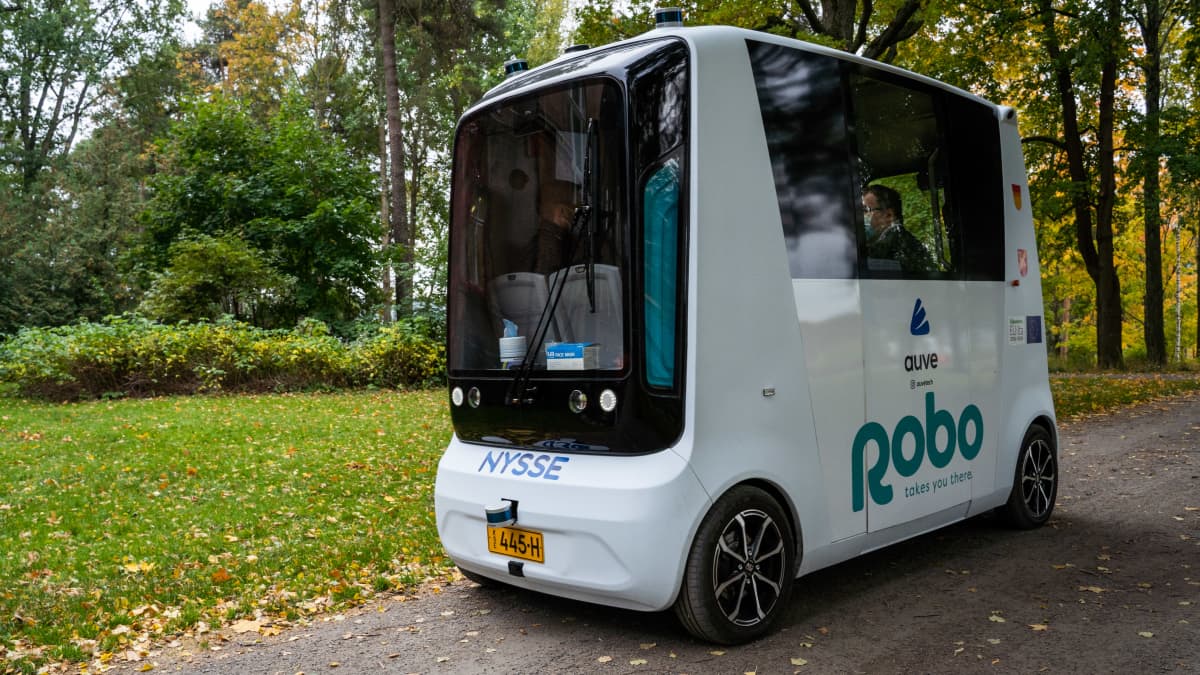 The first Nysse line operated by a "robobus" will start later this year in the Hervanta district of Tampere.
Tampere will be the first Finnish city this year to introduce robot buses to regular public transport. Although the minibuses are self-driving, there will be a human conductor on board in the initial phase of the rollout.
The city to the south of the center begins Finland's first training program for robot bus drivers. The six-month course is taught at the Tampere Adult Education Center (Takk).
Successful graduates of the course must be employed by Roboride. The Tampere-based company has previously tested self-driving vehicles and gained experience in districts such as Hiedanranta and Hervanta.
Robotic cars drive independently and don't have traditional vehicle control equipment, but there will be a driver on board to ensure safety, at least in the beginning. The vehicle has an emergency button, which allows the driver to manually stop the vehicle if necessary. In addition, a game controller-type device is used, which allows the driver to control the minibus.
Remote monitoring later
In the initial phase of the operation there is a driver on board, but in the future it is intended that drivers will do the monitoring remotely. In addition to safety driver skills, students are trained to drive a traditional minibus, which in exceptional situations can be used to replace a robotic vehicle.
After a two-month trial period at the beginning of this year, Tampere Regional Transport (Nysse) wants to start using robobuses in regular traffic before the end of the year. The kilometre-long route connects the terminus Hervanta of the tram line with the residential area Lintuhytti.
The safety driver training is carried out by Roboride and Takk in collaboration with the Pirkanmaa TE (employment) bureau, the local ELY Center for Economic Development, Transport and Environment.
The training is primarily intended for unemployed and unemployed TE-office customers. Sunday is the last day to sign up for the course through a local TE office.