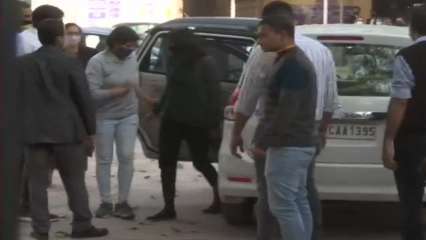 Climate activist Disha Ravi, 22, arrested in connection with the 'toolbox' case, was released on bail by a Delhi sessional court on Tuesday afternoon – subject to the constitution of two sureties of 1 lakh each.
Disha Ravi has already spent six days in police custody and two in prison. The bond was granted today after the court reserved its order on Saturday.
At today's hearing, Disha Ravi's lawyer stressed that she has no connection with the Khalistani movement and that a case of sedition cannot be sustained.
But what exactly is the case against Disha Ravi? We help you understand the sequence of events with the pointers below.
The allegations against Disha Ravi in ​​pointers
Disha Ravi was arrested by Delhi police on the night of February 13 in Bengaluru, for allegedly modifying a Google document that was shared as a "toolbox" related to ongoing farmer protests.
Disha is the founder of 'Fridays For Future India', the national chapter of the international climate movement led by young climate activist Greta Thunberg.
Prem Nath, a Delhi police co-commissioner, alleged in court that Shantanu Muluk was the owner of the toolkit, Disha Ravi and Nikita were its editors.
A woman named Puneet, based outside of Canada, had put them in touch with the Poetic Justice Foundation and, through them, created the 'toolbox' titled 'Global Farmers Strike' and ' Global Day of Action, January 26, " according to police.
The joint PC alleged that Nikita and Shantanu attended a Zoom meeting organized by the foundation with 60 to 70 people on January 11, during which the terms of the "global day of action" were worked out.
It was alleged that Disha Ravi also attended Zoom meetings with members of the "Poetic Justice Foundation", an organization believed to have ties to Khalistani.
Police say Google document that was shared as a 'toolbox' was intended to revive a Khalistani group and was part of a global plot to 'spread disaffection against the Indian state' .
"It was not just a toolkit. The real plan was to defame India and create unrest here," police told Extra Sessions Judge Dharmender Rana.
It is alleged that Disha Ravi deleted WhatsApp chats, emails and other evidence and was aware of any lawsuits she may face.
"Why did Disha Ravi cover her tracks and delete evidence if she was not mistaken?" Police asked, alleging her guilty mind and sinister design.
.