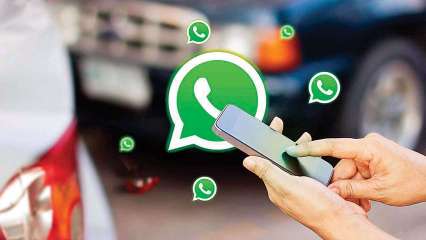 In January, the world's most popular messaging platform, Whatsapp, informed its users that it was preparing a new privacy policy, under which it could share limited user data with Facebook and companies in its group. .
WhatsApp's new privacy policy sparked worldwide outrage and forced users to switch apps like Telegram and Signal, and others, prompting WhatsApp to delay the launch of the new policy in May and clarify that the The update was intended to enable users to communicate with businesses and would not affect personal conversations.
Here's what happens to your WhatsApp account if you don't agree to the new privacy policy by May 15th
"To give you ample time to review the changes at your own pace and convenience, we've extended the effective date to May 15. If you haven't agreed by then, WhatsApp will not remove your account. However, you will not have it all the features of WhatsApp until you accept. For a short time you will be able to receive calls and notifications, but you will not be able to read or send messages from the app, "WhatsApp wrote on its settings and privacy column.
The Facebook-owned company offers three options to users.
1. You can still accept updates after May 15th.
2. Before May 15th, you can export your chat history to Android or iPhone and download a report from your account. If you want to delete your account on Android, iPhone or KaiOS, we hope you reconsider your decision. This is something we cannot reverse as it clears your message history, removes you from all your WhatsApp groups, and deletes your WhatsApp backups.
3. If you need help downloading a report from your account or deleting your account, you can contact us here. In addition, our inactive user policy will apply.
.