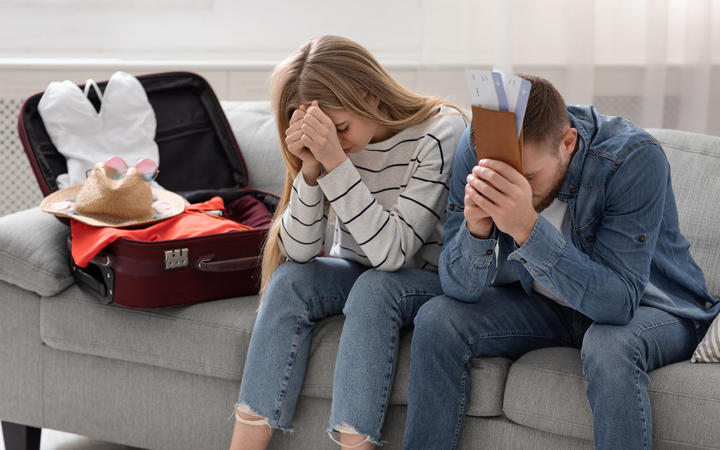 There was disappointment and frustration for the 22,000 New Zealanders trying to get home through the MIQ system who missed places this morning.
At least 25,000 people were vying for a seat using a new "virtual lobby system".
Only 3,000 of them, who were randomly assigned a place at the head of the line, were able to secure a reservation for rooms from September to December.
Stella Blake-Kelly wants to move from Sydney, where she has been locked up, living alone in an apartment.
After hours spent on the phone with a friend last night, preparing to make a reservation, she was placed at number 5000 in the queue and missed out.
"It was a slow, gradual process, alternating between optimism and pessimism, but I finally gave up when he said there was no room for December, November or October."
More room releases were scheduled, but Blake-Kelly said she now places her hopes in reopening borders when immunization levels are high.
Others who tried to use the reservation system were frustrated at being offered seats in MIQ that did not match the available flights.
Ben Reynolds wants to leave New York before his visa expires next year.
He was offered rooms on a few different dates – but they didn't match the flights – or meant he had to pack his bags and get to Los Angeles within 16 hours.
"My situation is not as bad as the others, but it certainly seems arbitrary, and we don't really bring the Kiwis home, which is ultimately what our passport should theoretically allow us to do."
Among the lucky ones was a New Zealand father who had been stranded in Spain. He said he felt like he won the lottery after getting places for himself and his family to return home.
Allistair and her two children all logged in separately, and after waiting an hour in the virtual lobby, her daughter exclaimed that she was second in the queue.
"I couldn't really believe it. I looked at my laptop, and my laptop said there were 22,500 people in front of me in the queue.
"It is an extremely unfair way of doing things."
It was a huge relief to get the spots, but Allistair said he was worried about those who weren't as lucky as he was.
Another theatrical release is scheduled for next week.
.