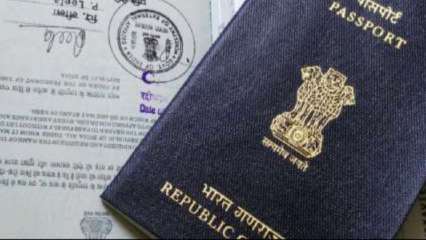 Cyberabad police broke a passport racket and arrested eight people, including four from Bangladesh, two from West Bengal. The passports were obtained fraudulently using false documents and addresses in Bodhan City of Telangana over a period of time. Two ASIs (Assistant Deputy Inspectors) from the city were also arrested in this case, while three others are on the run.
According to Cyberabad Police Commissioner VC Sajjannar, no less than 72 passports have been obtained fraudulently, of which 19 have left the country while 49 have not yet been found.
One of the accused – Parimal Bain – a Bangladeshi national entered India illegally in 2013 and subsequently lived in Bodhan town, Nizamabad district of Telangana.
What is the case?
On January 25, 2021, Hyderabad Airport Police received a complaint from Immigration Officer at Rajiv Gandhi International Airport that on January 24, 2021, three Bangladeshi nationals – Sanjib Dutta, Ramu Das and Mondal Sandip – had approached the departure immigration counter with the intention of leaving for Dubai using false Indian passports.
During profiling, the three Bangladeshi nationals revealed that they remained in Bodhan, Nizamabad district in Telangana and with the help of agent Shahnaj Pail aka Sabuj from West Bengal, they obtained fake Aadhaar cards and helped them fraudulently obtain Indian passports.
According to the complainant, a case was registered in the relevant sections of the IPC. During the interrogation of these three defendants, the rest of the details of this passport racket came to light.
"Telangana has a unique AI-based criminal recognition system using CCTNS data by which 314 passports have been blocked over the past two years. Reports are being sent to the Hyderabad Regional Passport Officer (RPO) for the cancellation of these 72 fraudulently obtained passports. In addition, the FRRO was asked to open observation circulars (LOC) against them. We are working in coordination with the UIDAI Aadhar authority regarding the cancellation of these 72 Aadhar cards and are also assessing the district collectors and SPs in various districts of West Bengal regarding these 72 people. Special teams are being formed to find the remaining passport holders and flee the accused, " said VC Sajjannar, Cyberabad's police commissioner.
.