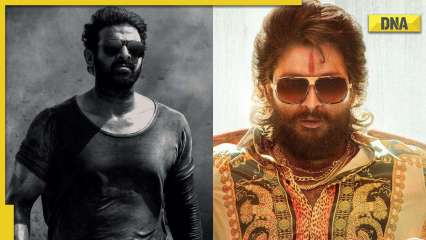 The members of India's Telugu Film Producers Guild made a special announcement on Tuesday about withholding all footage from August 1, 2022.
On Instagram, senior film critic and trade analyst, Taran Adarsh ​​shared a statement on the organization's official letterhead, stating: "Following the pandemic with the changing revenue situations and rising costs, it has become important for producers to address all the issues we face as community of filmmakers.It is our responsibility to improve our ecosystem and ensure that we release our films in a healthy environment.In this regard, all Guild production members have voluntarily decided to stop shooting as of August 1, 2022 to stay in discussions until we find workable resolutions." Due to the Covid-19 lockdown, movie theater owners had to suffer huge losses and many filmmakers chose to release their films on OTT platforms.
Here's the message



Post that, it was decided that new movies will be streamed on OTT platforms 30 days after their theatrical release, but the producer council has now decided to take some time and solve this increasing revenue problem that the cinema hall owners and the creators are currently facing.
Meanwhile, shooting for all Telugu projects is to be halted from August 1 until the council comes to workable resolutions. The Telugu film industry has produced numerous blockbuster films in recent years. With movies like RRR and Pushpa, the industry has garnered positive feedback from netizens. Due to the decision, the shooting of many major films such as Salaar, Project K, Pushpa: The Rule and Hit 2 will face major roadblocks.