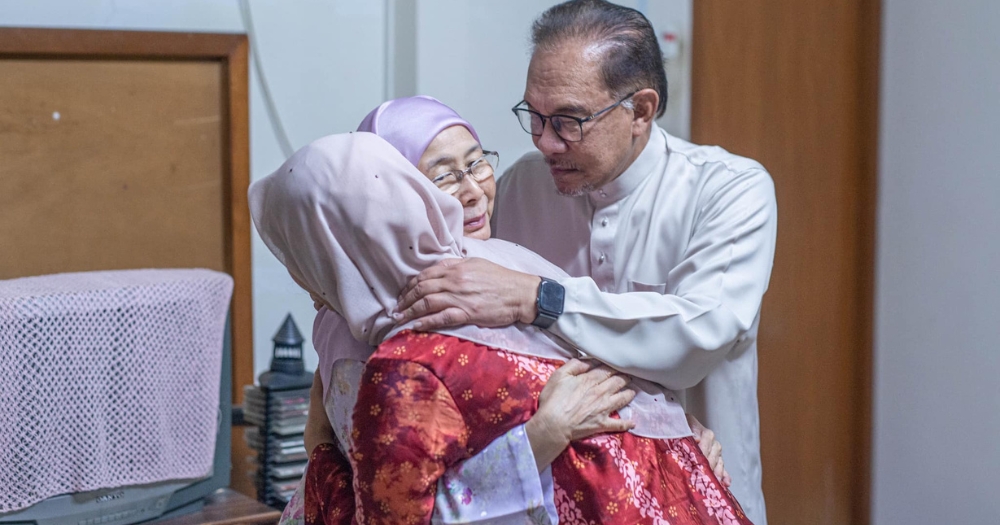 Follow us on Telegram for the latest updates: https://t.me/TBEN
Nurul Izzah, a former Malaysian MP, recently suffered a miscarriage.
She shared more about her experience on social media.
Fourth child lost
Izzah, the eldest daughter of Malaysian Prime Minister Anwar Ibrahim, uploaded a photo of her hugging her parents in a Facebook post on January 24, 2023.
She noted that that was probably the first time she hugged them since November 19, 2022, the date of the 2022 Malaysian general election.
Izzah was a member of parliament for Permatang Pauh in Penang before losing her seat to a challenger from Perikatan Nasional in the election.
She learned about her pregnancy at that time, while traveling back and forth between Penang and Putrajaya to perform her duties.
Unfortunately, she lost what would have been her fourth child. Izzah wrote: "The boot is gone. Surely we belong to Allah and verily to Him we return."
No further details about the miscarriage were given.
Extensive support to other women
Addressing other women who had similarly miscarried, Izzah wrote, "So to those of you, well, almost all of us who have tasted loss, we can give our do as (prayers), a big virtual hug and a reminder – that life goes on."
She added, "Healing is a journey — and if you need some time to breathe into the moment — do it before the next chapter in life begins again."
She reminded them that "the splendor of joy and happiness … lurks in every corner" and noted that each of these little moments counts.
Married to Yin Shao Loong
Izzah was previously married to Raja Ahmad Shahrir Iskandar Raja Salim who is the father of her two children, Raja Safiyah and Raja Harith.
She is now married to Yin Shao Loong, a senior research associate at the Khazanah Research Institute.
Yin has a son from his previous marriage named Yu Zhao.
You can read Izzah's Facebook post below:
Top image by Nurul Izzah Anwar/Facebook