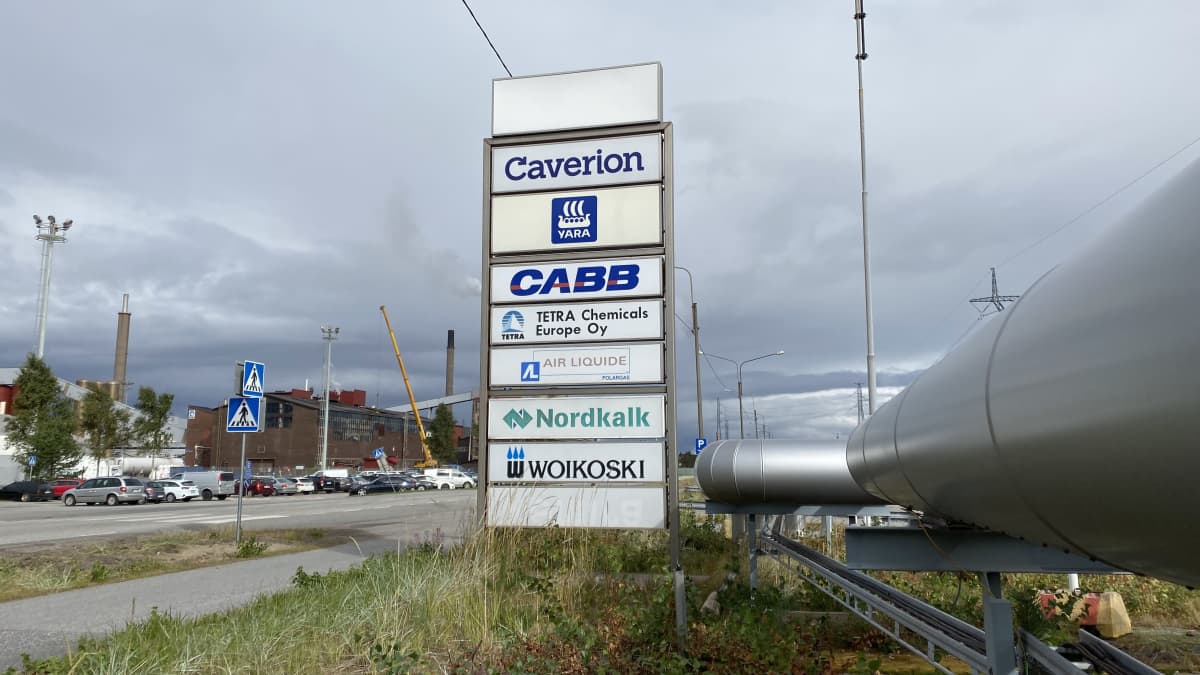 The city is located in the center of Finland's so-called 'wind energy belt'.
Åland-based company Flexens announced plans for a 300-megawatt hydrogen plant in Kokkola, Central Ostrobothnia, at a press conference on Tuesday.
The plant will be built in the Kokkola Industrial Park – a critical area for the Finnish chemical manufacturing industry – and will use electrolysis to separate hydrogen from water.
Hydrogen fuel made from the plant offers a carbon-free alternative to fossil fuels. The hydrogen is also further processed into green ammonia, which can be used as agricultural fertilizer and as fuel for marine engines.
Electrolysis is an energy intensive process and one of the reasons the company chose Kokkola was its central location in the 'hot spot' of Finnish wind energy production along the west coast of the country. While Flexens will not have its own power supply, it will negotiate clean energy contracts with local suppliers, the company said.
Flexens stated that the estimated cost of the plant is 500 million euros and it is expected to be operational by 2027. The company also noted that it would employ dozens of people at the new factory.
The company also added that there are ongoing negotiations to feed waste heat from the plant into Kokkola's district heating network.
Hydrogen network in the making
A nationwide hydrogen network is currently being planned and developed by Gasgrid Finland. A functioning infrastructure and market could be ready by 2030.
Under the initiative, Finnish and Swedish hydrogen production plants will be connected by pipeline.
Timo Ritonummian industry adviser to the Ministry of Economic Affairs and Employment said the 300-megawatt Kokkola power station sounded like a big project even by European standards.
At the moment there are about twenty hydrogen plants in Finland. They are small, about 20-40 megawatts and not specifically designed for clean energy. In addition, an estimated 200 MW plant is planned for Kristiinankaupunki.
Only one hydrogen project is currently under construction in Finland. Power2X Solutions is building a 20 MW hydrogen plant in Harjavalta.
"Finland could produce 45 percent of Europe's clean hydrogen, and the hydrogen network fits well with that," says Gasgrid CEO Olli Sipilä.
Sipilä said project requirements will be identified next year and the Flexens project is a good starting point.