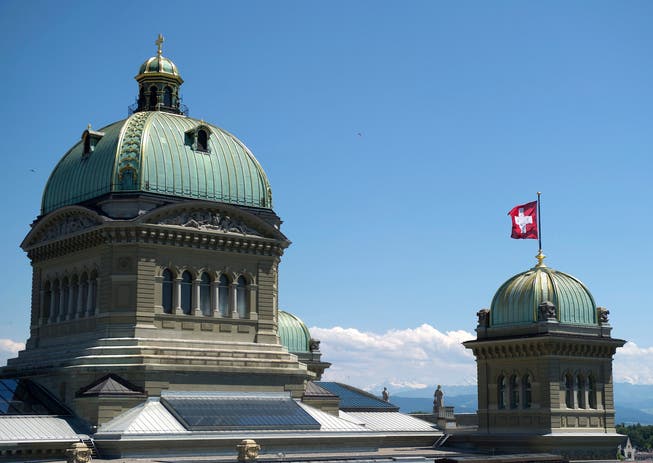 foreign policy

The Council of States still does not want any independent sanctions
The National Council wants to, the Council of States is blocked: the councils are arguing about whether Switzerland can decide on independent sanctions in the future.
The Council of States sticks to its opinion: it still does not want Switzerland to impose independent sanctions against states, individuals and companies that are involved in violations of international law or human rights. The small chamber again clearly rejected the corresponding change in the embargo law. Already in the first round of treatment in the summer of 2021, a corresponding application was shipwrecked.
In the National Council, on the other hand, the suggestion was accepted – with 107 to 82 votes. That's why the Council of States had to decide on it again. However, nothing has changed on the fronts there. Again, the idea was rejected by a large majority. By 29 to 12 with one abstention. In the first round there was one more abstention, which has now switched to the pro-sanctions faction.
The war changes nothing on the fronts
Despite the outbreak of war in Ukraine, not much has been done in terms of arguments either. Opponents again argued that it would be a "fundamental departure from Switzerland's policy of neutrality" if Switzerland were to impose sanctions autonomously, according to Damian Müller (FDP/LU) on behalf of the commission. In addition, the majority feared constitutional concerns, much of the change in the law was formulated vaguely.
Carlo Sommaruga (SP/GE) unsuccessfully pleaded for the change. According to the Social Democrat, this is mainly aimed at people and companies. Other countries that share Switzerland's values ​​are currently considering a similar approach. Sommaruga said it was appropriate for Switzerland to go along with it from an "ethical and humanitarian" point of view.
"Little benefit and many problems"
For Pirmin Bischof (middle/SO) it would be "no use at all" if Switzerland decided to impose sanctions on its own. "Sanctions are only useful if they are adopted and implemented by many states at the same time," said Bischof. And here, Switzerland's policy is currently very solidary – for example, the sanctions of the EU against Russia would be adopted.
Federal Councilor Guy Parmelin also emphasized that Switzerland would only be of "little benefit" and would therefore create "many problems". Switzerland's neutrality and its reputation as a mediator in conflicts would suffer from such a paradigm shift, said Parmelin. Now the National Council has to decide whether it also sticks to its opinion – in the first treatment, only the FDP and SVP blocked themselves against independent sanctions.