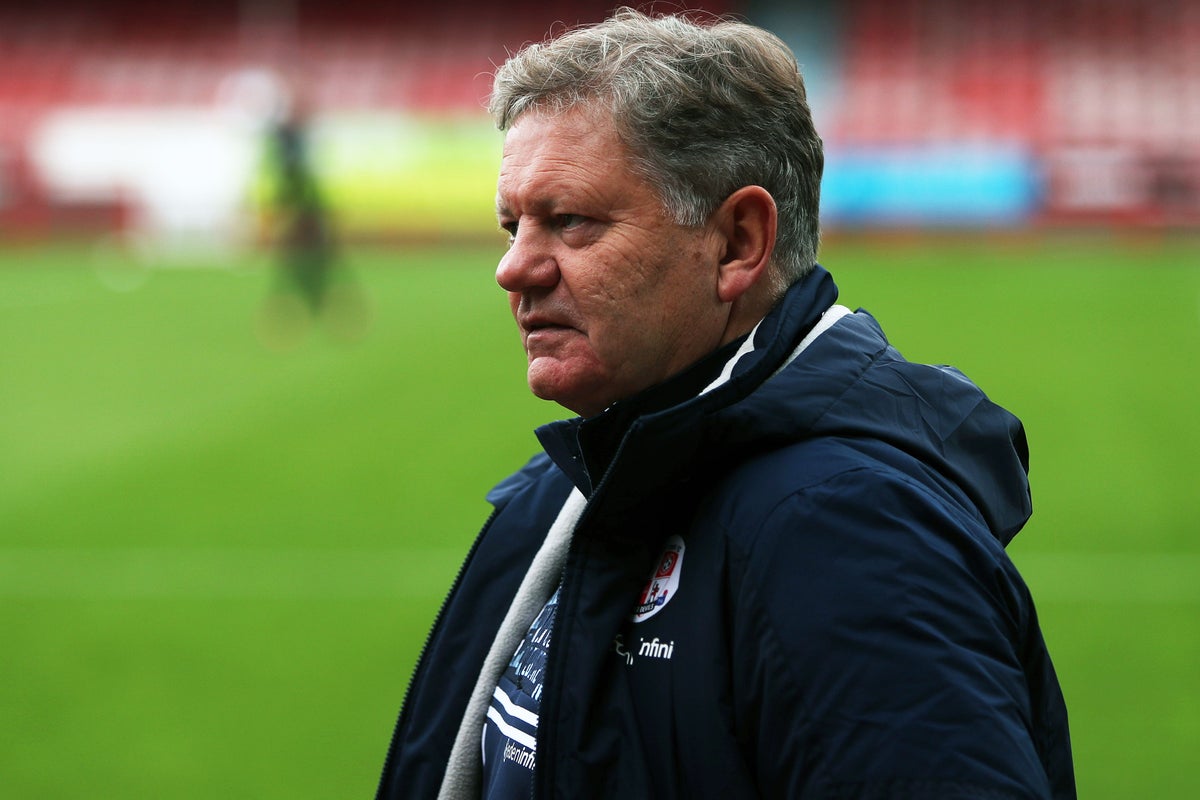 The Football Association has appealed the suspension of former Crawley boss John Yems.
An independent regulatory panel banned Yems until June 2024 after he admitted one charge and was found guilty of 11 others related to comments made between 2019 and 2022 that referred to ethnicity, color, race, nationality, religion, belief or sex.
The FA had pushed for a two-year ban and last week said it "fundamentally disagreed" with the panel's findings that this was not a case of "conscious racism".
FA chief Mark Bullingham revealed on Wednesday that his organization was exploring legal options and the governing body has now confirmed an appeal.
"We are appealing the sanction imposed on John Yems by TBEN panel," the FA said in a statement.
"We think a longer sanction is appropriate. We cannot comment further until the appeal is finalized."
Anti-discrimination charity Kick It Out described the panel's sanction as a "slap in the face" given what it saw as the 11 proven charges against Yems.
The investigation into Yems began when a number of players from the Sky Bet League Two club took their grievances to the Professional Footballers' Association.
The union's senior EDI director of education, Jason Lee, welcomed the FA's decision to appeal, adding: "The (panel's) full written reasons, which were published last week, essentially constitute an excuse for conduct and language, resulting in 11 allegations of discriminatory conduct being upheld. and a ban is given.
"We believe that the committee should not have assessed his language and behavior in this way, beyond the question of whether it was discriminatory. They clearly believed that this was so, but in going further in their written justification, they have provided a justification which is wholly unnecessary and, in our view, wholly unfounded.
"In doing so they have angered and upset many, including those who came forward to the PFA to ensure that John Yems was held accountable. Each individual is responsible for the impact of his words and his behavior. No apologies should be made.
"As their union, the PFA will continue to support the players involved."
Yems said in a radio interview last Thursday that if anyone owed an apology in connection with this case, it was him.
He told talkSPORT: "I have not been found racist, I have never used racist language with intent.
"If anyone needs an apology I think I have it, the abuse and all I've been given, and when people haven't even had the courtesy to ask me.
"I don't think anyone has looked at the matter with any openness. Going in there I think some excuses should come my way.
Kick It Out later issued a statement welcoming the FA's appeal against the "woefully inadequate" initial sanction.
"It is vital that a thorough review of the current disciplinary process is now initiated without delay to understand how the initial conclusion that John Yems is not a 'conscious racist' has come about," the charity's statement continued.
"We are in an ongoing dialogue with the FA and will continue to work tirelessly to ensure that all victims of racist and discriminatory abuse receive the justice they deserve."