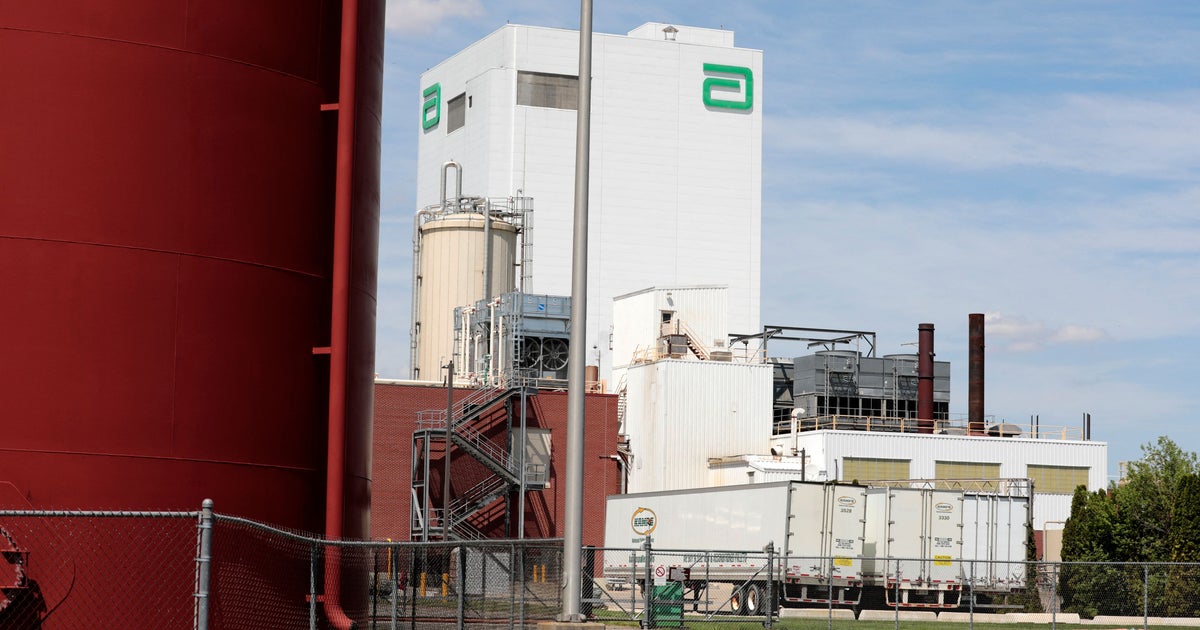 NEW YORK (TBEN) — The U.S. Justice Department is investigating Abbott Laboratories' infant formula plant in Michigan, which was closed for months last year due to contamination, the company confirmed.
The plant's closure in February 2022 was a major cause of a nationwide baby food shortage that forced parents to seek formula from food banks, friends and doctor's offices. Production resumed in June.
The Justice Department has notified Abbott of its investigation, and the company is "cooperating fully," Abbott spokesman Scott Stoffel said via email. He declined to give further details.
The investigation was first reported by The Wall Street Journal, which said the Department of Justice's consumer protection division is investigating behavior at the Sturgis, Michigan plant that led to the closure.
Abbott closed the plant after the Food and Drug Administration began investigating four bacterial infections in infants who consumed the plant's powdered formula. Inspectors found several violations at the plant, including bacterial contamination, a leaky roof and lax safety protocols. But Abbott has stated that its products have not been directly linked to the infections, which involved different strains of bacteria.
Abbott is one of only four companies producing 90% of U.S. formula, and the February recall of several leading brands, including Similac, squeezed inventories already strained by supply chain disruptions and inventories during COVID-19 shutdowns .
The shortage was especially acute for children with allergies, digestive problems and metabolic disorders that depend on special formulas. The Abbott factory is the sole source of many of those products.
The FDA faced fierce criticism for taking months to close the plant and then negotiate its reopening.
Thanks for reading TBEN NEWS.
Create your free account or log in
for more features.