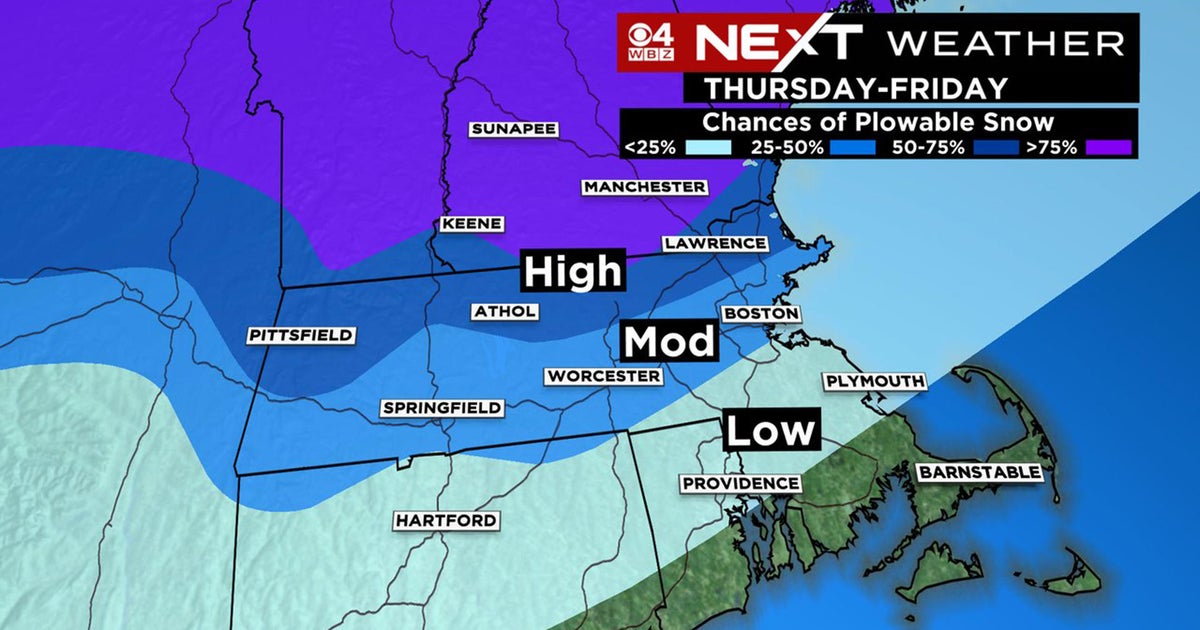 By Terry Eliasen, WBZ-TV Meteorologist, Executive Weather Producer
BOSTON — I don't know about you, but I'm a little thankful that today is a holiday. Snowy Monday mornings are never a good thing, had this been a normal traffic/commuting day there would undoubtedly have been many more accidents.
This "storm," if you can call it that, was certainly not a major event by New England standards, but more of a plague. Some parts of Southern New England have had some form of precipitation almost all weekend, and it's STILL GOING. While no city has had more than 1-3″ of snowfall in any city, I think we could all use some sunshine and a break from the gloom.
Big news!! Boston finally got its first inch of snow this winter after a single blizzard on Sunday! That was the 5th last on record.
We have another band of snow/mixed precipitation turning south on Monday afternoon and then we can finally contain this storm. Some roads may be briefly covered in snow again between 1 p.m. and 4 p.m., as an additional inch may fall.
The skies start to clear on Monday night and the SUNSHINE returns on Tuesday! Temperatures will respond quite well and rise above 40 degrees in the afternoon. This is about 10 degrees above the average maximum temperatures for mid-January.
Wednesday is another calm, mild day and it can even reach 50 degrees in some locations. Needless to say, just about all the snow on the ground right now will be gone in a few days.
Then we get to our NEXT big thing…
Another messy mix-type storm arrives Thursday afternoon and peaks overnight. Early indications are that the predominant precipitation type in this storm will be rain, especially in eastern and southeast MA.
The further north and west you live (and the higher in elevation), the more likely you are to get some mixing with sleet or snow, especially in the beginning.
The heaviest precipitation. should ease during Friday morning, though some light rain and snow may still fall during the day on Friday.
Don't expect significant snow accumulation in southern New England right now, but parts of New Hampshire, Vermont and Maine could see several inches. More on this in the next 24-48 hours!