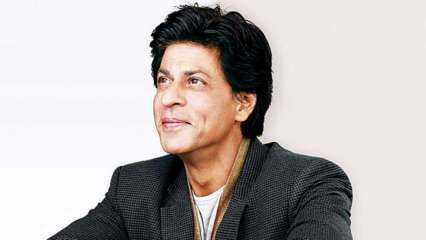 It is the dream of millions of people to meet their favorite Shah Rukh Khan. And there are also people who want to make a movie with the superstar. One of these fans is currently stationed outside the SRK Mannat bungalow in Mumbai. A freelance filmmaker named Jayanth Seege S recently took to his Instagram page and shared a photo in which he is seen holding a sign that reads: "Friends: New Years Plan, Me: Showcase My Screenplay to SRK ".
Jayanth captioned her post saying, "Doing something completely crazy and stupid to end this crazy year called 2020. I'm outside SRK's house trying to get his attention for a dream called Project X. He might not even be in town, but if someone / everyone helps him reach him, that will be great! Thank you and happy new year everyone in advance. "
Now Humans of Bombay has met the filmmaker and asked him to tell the story behind presenting his screenplay to Shah Rukh. He said, "In August, when I came across Shahrukh Khan's interview where he said he hadn't signed any new movies since Zero, I literally went nuts; I was like, 'What if I play SRK in my movie?' So I created an overnight movie poster and tweeted it, tagging SRK.
Obviously nothing happened, but I still couldn't shake the thought – I retweeted him again on his birthday. Finally, in December, I don't know what happened to me – I was like, "Why don't you just go to Mannat and tell him the storyline face to face?"
So, I flew from Bengaluru to Mumbai, and since then every day I come to Mannat at sunrise and stay here until midnight. Even the guards know me very well now – we chat every day! I would tell them how I am a struggling filmmaker, toh ladki toh milne wali hai nahi, at least SRK se ek baar mila do!
Eventually I realized I had to do something excruciatingly magnanimous like he does in his films, and here I am. And I'm going to stay put until he signs my film – after all, "Kisi cheez ko shiddat se chaho toh poori kainath use tumse milane ki koshish me lag jaati hai."
Toh kya kehte ho The humans of Bombay walo? Mark karna shuru kare? "
Interestingly, Jayanth was previously nominated for Best Screenplay for a Kannada Film titled Katha Sangama at the Critics Choice Film Awards.
.