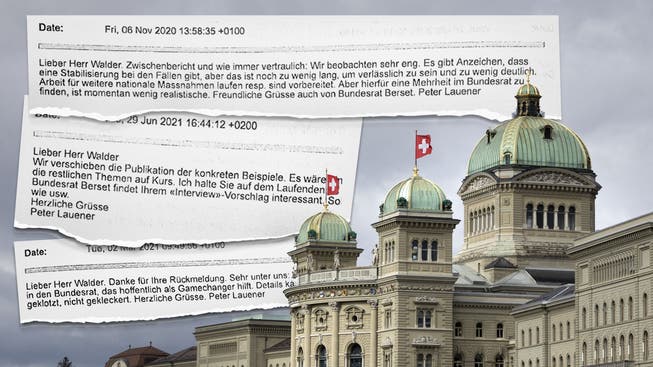 Several federal councilors are "shocked" – here you can see the emails that cast doubt on Alain Berset's ignorance
Alain Berset has to explain in the Federal Council that Vice President Viola Amherd could play a special role. The "Switzerland at the weekend" documented excerpts from some of the e-mails that Peter Lauener sent, how the contacts were going. Federal Councilor Berset is also mentioned.
The intensive exchange of information between the department of Alain Berset (SP) and Ringier boss Marc Walder "shocked" several federal councillors. This is how a source close to the Federal Council puts it. In the state government, it was assumed that the Ringier newspaper "Blick" had benefited from indiscretions from Berset's environment during the pandemic, but "the extent of the exchange of information" had "shaken" the Federal Councilors. Walder had spoken of weekly contacts during the pandemic.