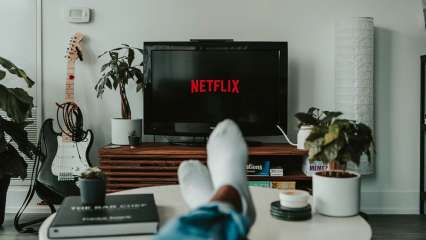 Imagine a job where you get paid to just eat pizza and watch Netflix. Sounds too good to be true? Well, it's now possible because a US-based company is now giving people $ 500 to watch Netflix and eat pizza.
The lucrative job offer will be provided to the selected applicants who will be paid to relax. The vacancy has been listed on Bonusfinder, a US website that deals with reviewing and offering legal gambling sites.
"After a rocky start to 2021 and the return of lockdowns, the BonusFinder team wants to spread the joy by opening a new role where you'll get paid to watch Netflix and eat take out pizza," BonusFinder announced on its website. .
A lucky candidate will be paid $ 500 (roughly Rs 36,575) to eat takeout pizza and watch three Netflix shows on National Pizza Day which falls on February 9.
The selected contestant's job will be to review each series they watch and rate it based on parameters such as quality of play, end of series, drama, storyline and plot. The candidate will have to do the same with the pizza. They will have to evaluate the take out pizza based on taste, base texture, value for money, etc.
The job description asked applicants to mention what shows they would like to watch while eating pizza, including Queen's Gambit, Lupine, VirginRiver, The Umbrella Academy, and other Netflix shows.
Recently another job opportunity drew in a lot of social media users, where a UK based company wanted candidates for "Slipper Testing". The candidate had to wear slippers 12 hours a day, two days a month. A total monthly salary of 333 pounds for two days per month for one year has been offered. The candidate had to give his opinion on the slippers.
.