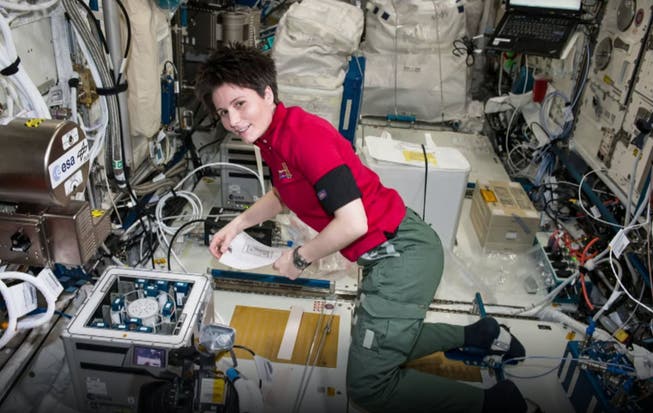 This enabled the scouts to contact the ISS space station
The scouts went high on Wednesday: the amateur radio operators of the scouts made contact with the International Space Station ISS from the radio tower of the federal camp in Goms in the canton of Valais. You can watch the live stream here.
Radio operators of the scouts have made contact with the International Space Station ISS. The test took place on Wednesday afternoon from the Bula radio tower in Goms, as PilatusToday reports.
The contact lasted around ten minutes, during which the scouts could ask the Italian astronaut Samantha Cristoforetti the most burning questions.
The radio was made possible with the help of the Union of Swiss Shortwave Amateurs, as they write in a press release. The space station was flying roughly over Italy at the time of the radio attempt.
But how is it possible to contact the ISS? The radio contact worked thanks to the cooperation of the US Federal Agency for Space and Flight Science (Nasa) with other national associations of radio amateurs around the world.
The certified radio amateurs are also – apart from space organizations – the only authorized persons who can transmit with the ISS. According to the announcement, radio amateurs are enthusiasts of all ages who have taken and passed a federal exam for a certificate of competence. The examination is carried out by the Federal Office of Communications. (log)