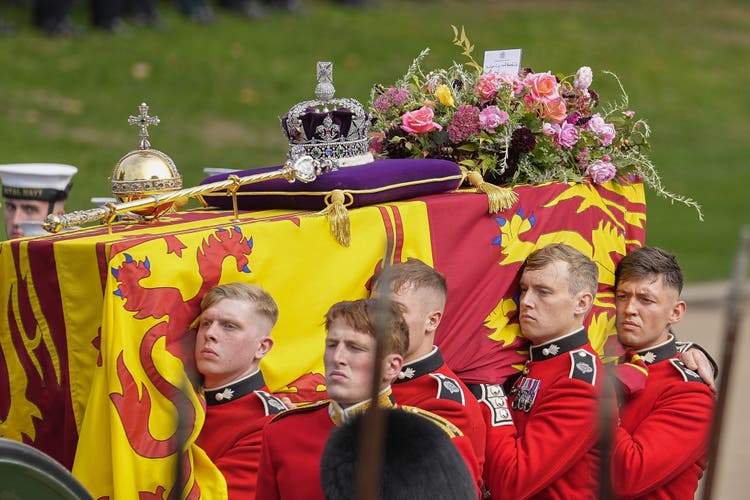 "A tremendous wave of love": Queen Elizabeth II is buried after ten days of national mourning at Windsor Castle
The whole world is watching London for the Queen's state funeral. The monarch's funeral will go down in history.
After ten days of national mourning and with the sympathy of billions of viewers on television screens worldwide, Great Britain carried its Queen Elizabeth II to her grave on Monday. After the state ceremony in London's Westminster Abbey and the funeral procession through the city center, the royal hearse drove with the Queen's coffin to Windsor, 45 kilometers away. There, the 96-year-old who died at Balmoral Castle is laid to rest in the royal crypt under the Castle Church of St. George.