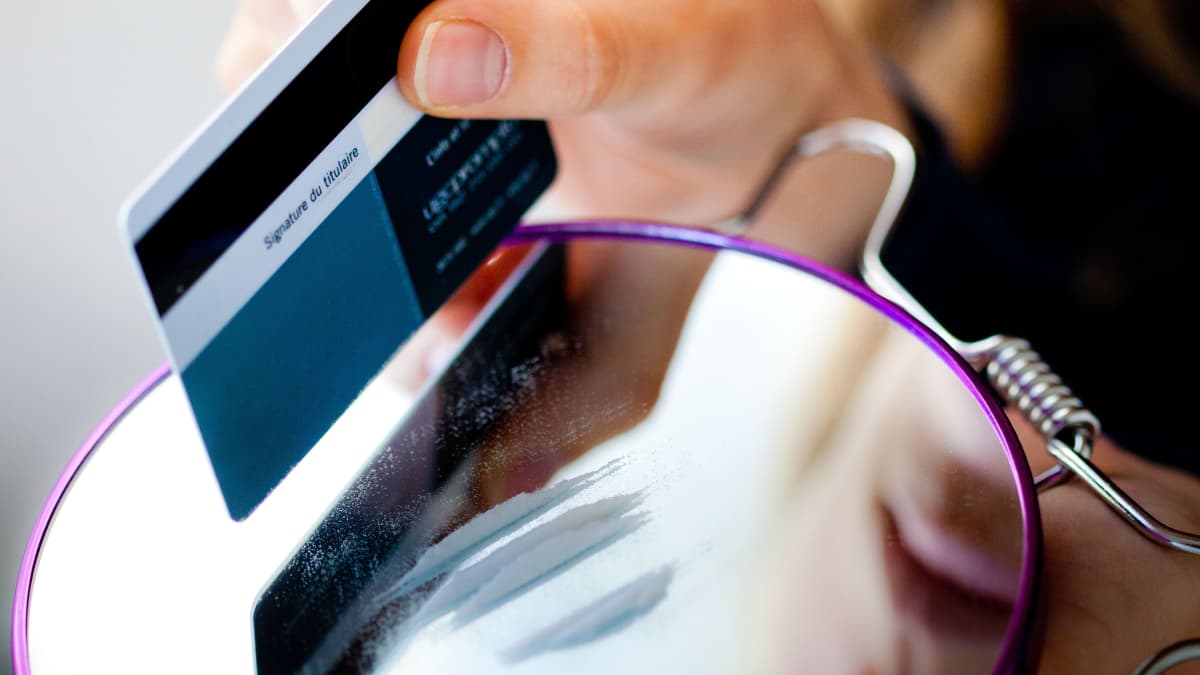 Trade in and importation of the illegal substance has increased as demand increases.
Cocaine has become the most popular party drug in the Helsinki metropolitan area, according to the Finnish Institute of Health and Welfare (THL), which monitors drug residues in wastewater.
THL announced in early September that samples taken in May at the Viikinmäki wastewater treatment plant showed measured cocaine levels surpassing amphetamines for the first time. Since then, cocaine has been found even more frequently.
Figures recorded in May saw 169.9 mg of cocaine per thousand inhabitants per day – while in August the proportion reached 270.4 mg.
elite drug
A cocaine dealer spoke to Yle on condition of anonymity, but their claims were confirmed by police.
The dealer said his customers are usually between 20 and 40 years old with at least a middle income, and about 80 percent are male.
Junkies can't afford Coke. The rich mostly figure it out," the dealer told Yle.
Kimmo SainoSenior Detective Chief Inspector at the Helsinki Police Department agreed with the dealer.
"Drug users seen on the street usually have a long history of mixed use of amphetamines, drugs and alcohol. They are rarely found with cocaine," explains Sainio.
Sainio noted that cocaine is more of an elite drug in price, but people in the metropolitan region are increasingly able to afford it.
The connotations associated with the substance often add to its appeal, a hallmark of the drug recognized by both police and the dealers interviewed by Yle – while amphetamine is associated with junkies, cocaine is often seen as a drug. success drug.
Imported directly to Finland
Until a few years ago, most of the cocaine transported from South America to Finland was mainly transported via container ships from Spain, the Netherlands and Belgium.
Now the local police are investigating suspected drug offenses in which cocaine was imported directly from South America to Finland.
"As the Finnish cocaine market has grown, direct imports have become profitable," Sainio says.
According to Sainio, international organizations send their own people to receive, store and distribute cocaine in Finland. When the work is done, they disappear from the country. This makes it difficult to investigate such crimes.
Because there are fewer intermediate steps in logistics, the substance enters the country in a purer form than before. Close to the point of entry, cocaine can be nearly 100 percent pure, Sainio said.