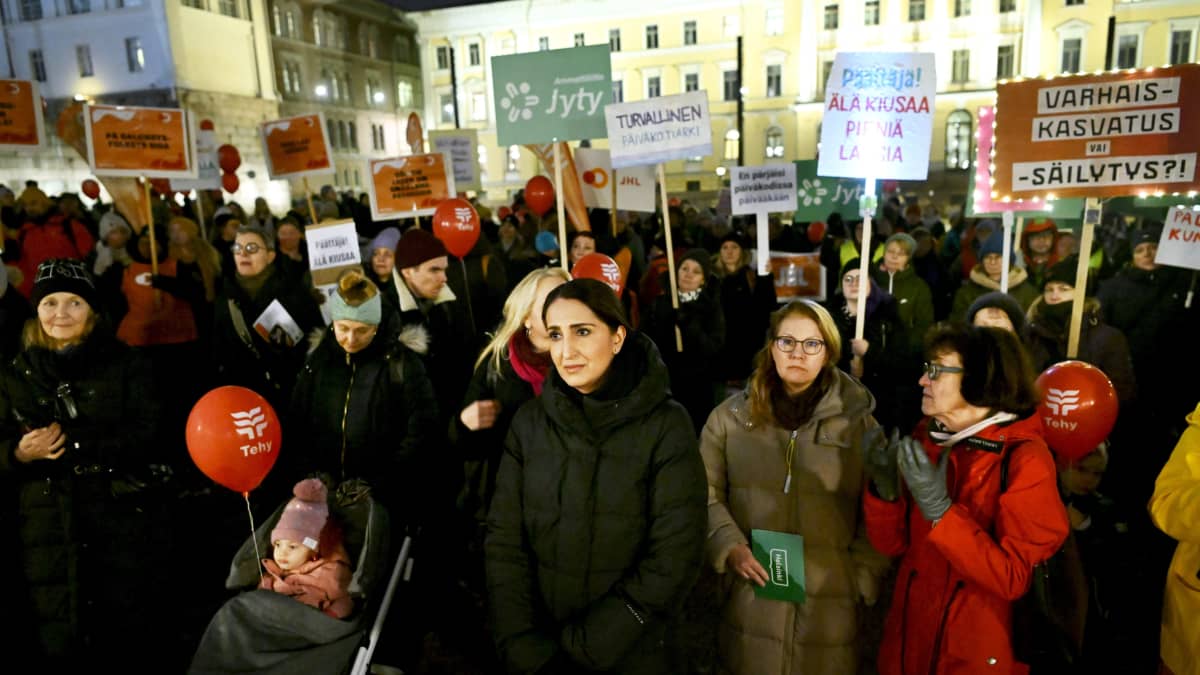 Parents in the capital are demanding that the city address the shortage of qualified staff in day care centers.
US is unlikely to sell F-16 fighter jets to Turkey if Ankara continues to extend Finland and Sweden's NATO membership process, writes Helsingin Sanomat (siirryt toiseen palveluun). US Secretary of State Anthony Blink hosted by the Turkish Foreign Minister Mevlut Cavusoglu Wednesday in Washington.
Max Bergmannof the think tank Center for American Progress, told the paper Blinken's invitation was intended to send a message that the White House expects Turkey to greenlight Finland's and Sweden's membership in the alliance.
In the meantime, Christopher S. Chivvisof the Carnegie Endowment for International Peace, said he had not foreseen the Turkish president Recep Tayyip Erdoğan reverse its stance on the Scandinavian countries if the jet deal is frozen. Chivvis noted that TBEN judiciaries of Finland and Sweden cannot bow to Ankara's demands to extradite "terrorists".
European star?
Domestic outlets (siirryt toiseen palveluun) report on the agricultural newspaper Maaseudun tulevaisuus (siirryt toiseen palveluun) sources suggest that Europe's S&Ds (Socialists and Democrats) are looking for a Finnish prime minister Sanne Marian forward as their candidate for committee chair in the 2024 election.
The newspaper said Marin is seen in a favorable light following the cash for influence scandal that recently led the group to oust the VP of the EU Parliament Eve Kali. MT cites a source suggesting that the Finnish prime minister is a "clean" candidate for the group.
According to MT, Brussels sees Marin as a rising star that is also recognized outside Finland.
Want a roundup of the week's top stories in your inbox every Thursday? Then register to receive our weekly email.
Daycare drama
Parents in Helsinki, angry at the lack of resources for early childhood education, gathered in Senate Square on Wednesday evening ahead of the first city council meeting of the year, Hufvudstadsbladet reports (siirryt toiseen palveluun).
The protesters called on the city to take on more daycare centers and handed over a petition with about 6,700 signatures. Nasima Razmyar (SDP), Helsinki Vice Mayor for Education.
"This may be the most important petition I've ever received," Razmyar told HBL.
Mayor of Helsinki last year Juhana Vartianen (NCP) has set up a coordination group tasked with assessing and responding to the worsening staff shortages in early childhood education centers in the capital.
Daycare centers in Helsinki have been struggling for years with a shortage of qualified staff.