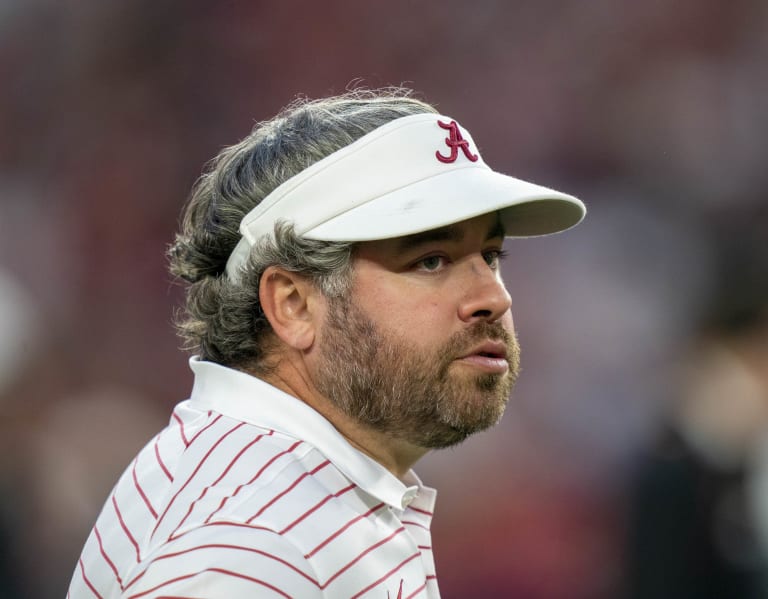 Alabama football will have to find a new defensive coordinator this offseason.
Pete Golding, Alabama's defensive coordinator for the past five seasons, is leaving to become defensive coordinator on Ole Miss, Tide Illustrated has learned.
Golding just completed his fifth season at Alabama and fourth as the Crimson Tide defensive coordinator. He also oversees the inside linebackers. This year's Alabama defense ranked ninth nationally, conceding 18.2 points per game and ranked No. 13, averaging 318.2 total yards. Despite being in the top 15 in both categories, Alabama's defense struggled mightily at times this season, allowing 52 points in a Tennessee loss before a one-dimensional Auburn team could pile up 343 yards on the ground in the Iron Bowl .
When asked about his future in Alabama before last month's Sugar Bowl, Golding claimed he "absolutely" wanted to stay with Alabama, stating that he didn't get caught up in criticism from Crimson Tide fans.
"Of course I try to be the best coach I can and the best person I can," Golding said at the time. "I started coaching to influence young men. You can do that whether you are a position coach, coordinator or head coach.
"I'm in no hurry, I've said this before, to become a head coach. There is much more to that. I like game planning. I like being in the room with our boys. Obviously I have to put them in a better position and continue to coach them better so that they have a better product on the pitch."
Prior to joining Alabama, Golding spent two seasons as a defensive coordinator/cornerbacks coach at the University of Texas at San Antonio. Prior to joining UTSA, he coached safeties at Southern Miss from 2014 to 2015.
He has prior experience in the state of Louisiana where he served as the defensive coordinator in Southeast Louisiana from 2012-13. He also served as the defensive coordinator at his alma mater Delta State from 2010-11 and Tusculum from 2008-09. He spent a season coaching defensive backs at Tusculum before assuming the position of defensive coordinator.