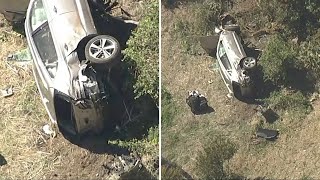 IIn 2009, Woods smashed his car into a tree and fire hydrant outside his luxury Florida home, triggering a series of outrageous disclosures that led to the end of his marriage and damaged his reputation.
He divorced his wife, Elin Nordegren, with whom he has two children, after a number of women claimed to have had affair with the golfer.
In May 2017, Woods was arrested near his Jupiter Island, Florida home after falling asleep while driving his car in a traffic lane. He had taken a mixture of prescription drugs.
Woods pleaded guilty to reckless driving and was fined and ordered to perform community service.
.