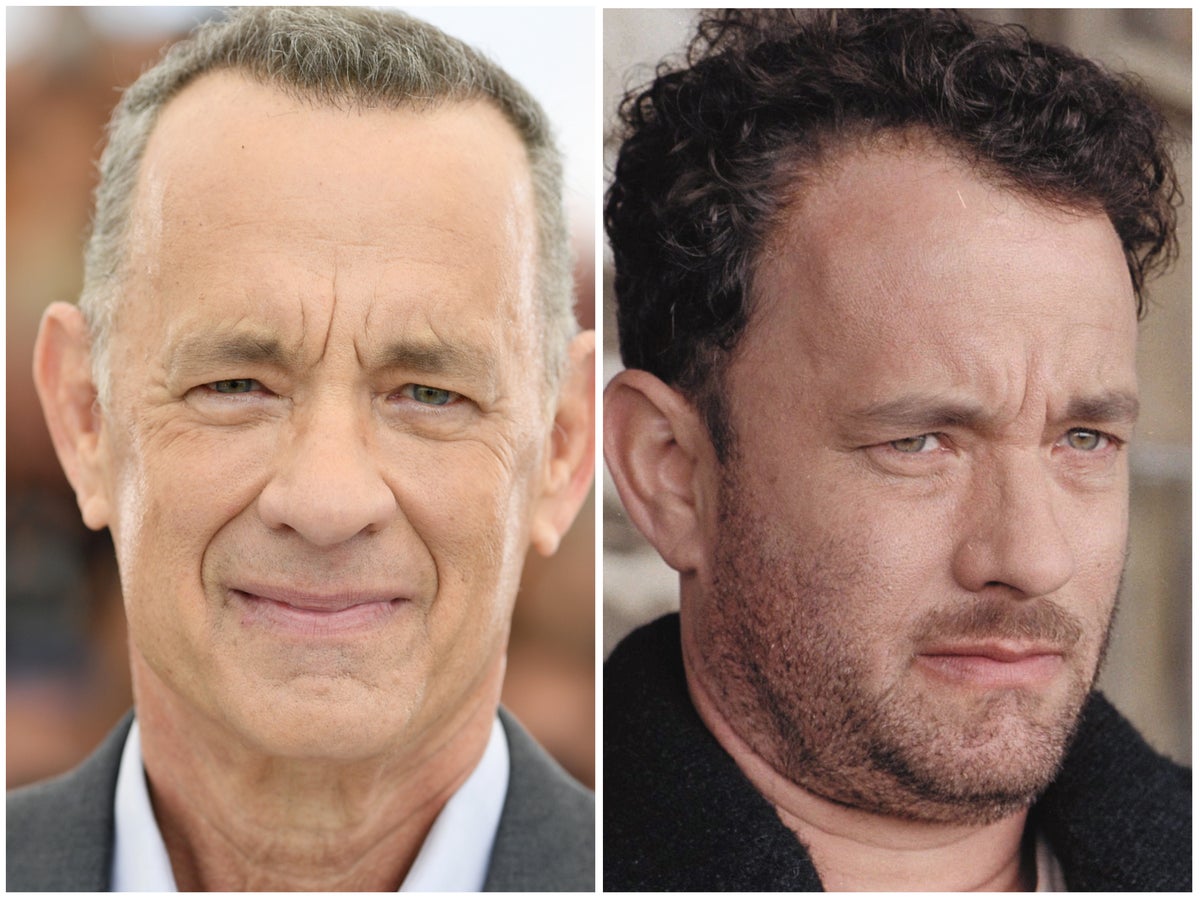 Tom Hanks has revealed which of his films he thinks don't get enough praise.
The actor has been a fixture in Hollywood since the late 1980s, playing roles in high-profile films including Big, Toy Story, Saving Private Ryan and Catch me if you can.
He won two Oscars back-to-back in 1994 and 1995 for it Forest Gump and Philadelphia respectively with the Cast away actor is nominated three more times for Best Actor.
His most recent nomination, for Best Supporting Actor, came in 2020 for his role of Fred Rogers in A beautiful day in the area.
But Hanks believes the 2002 gangster movie Road to destruction is one of his best, and said in a new interview that it's not talked about enough when people talk about his career.
For some reason no one is referring Road to destructionand that was an incredibly important movie for me to go through," he said on the ReelBlend podcast.
"It was shot by Conrad Hall, and you have me in it, 'Don Mustache' with a hat on it, but you also have two guys who turned out to be two of the greatest screen actors in the history of the industry with Jude Law and [Daniel] Craig," he continued, adding, "And I killed them both…"
The Sam Mendes-directed Road to destruction is an adaptation of Max Allan Collins' graphic novel by screenwriter David Self. It follows Hanks as mob enforcer Michael Sullivan, whose son witnesses a murder that sets his father on a path of redemption.
Hanks continued, "People always say, 'What movies will they be talking about years from now?'
"As someone who watches Turner Classic Movies a lot, the more obscure and unknown a movie from the 1940s or 1950s the better, because I have no preconceived notions about it; I don't know about it.
"When you watch those movies and it's amazing and incredibly moving, all I can think is, 'I'm so glad this movie lasts forever so I have a chance to watch it again now.' That may be the case with Road to destruction."
Hanks can currently be seen in A man named Ottowhile Mendes' new movie rich in light now playing in cinemas.