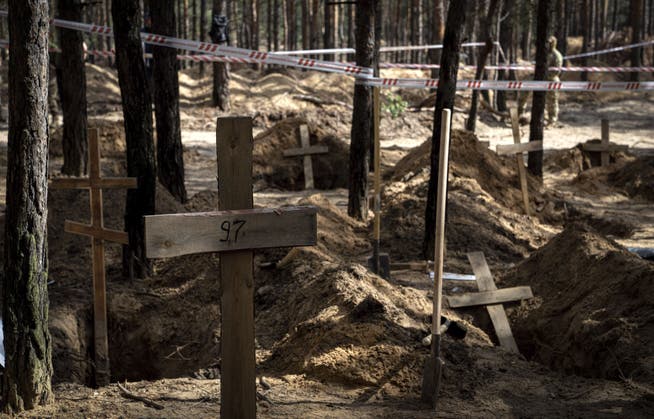 Torture cellars and signs that clearly indicate violence: The crimes of Izyum come to light
What did people die of in the Russian-occupied Ukrainian city? Were Russian war crimes like those committed in Bucha repeated here? The development at a glance.
"This is a genocide against the Ukrainians," says Inna Sowsun. "It's worse than the Bucha massacre," said the Ukrainian politician on social media. After the discovery of mass graves with several hundred dead, the dismay is not only great in Ukraine.