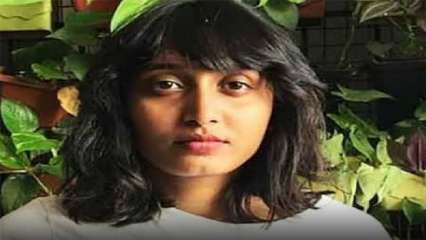 Disha Ravi, the 21-year-old climate activist, who was arrested for allegedly involved in sharing a social media 'toolbox' linked to the farmers' protest, has been released on bail by a Delhi court on Tuesday February 23. .
The judge of the additional sessions, Dharmendra Rana, granted bail to the accused on the condition of two bail of Rs 1 lakh each.
Delhi police told court on Saturday February 20 that the "toolbox" was a sinister design to defame India and provoke violence. The hearing on Disha's bail application went on for three long hours.
"The Foundation for Poetic Justice and Sikhs For Justice, in order to hide their involvement, used Disha Ravi as a front to carry out this nefarious activity," Additional Solicitor General SV Raju told the court, adding that these organizations were linked to the Khalistani movement.
Delhi Police further told the city court that Ravi covered his trail and deleted evidence such as the content of the toolkit and a WhatsApp group, which the attorney general said showed his " guilty mind ".
Ravi's attorney, Siddharth Agarwal, however, claimed there was no evidence linking the toolbox to violence during the farmers' march on January 26.
Ravi faces conspiracy and sedition charges in the " Toolkit " conspiracy case related to the farmer unrest and was arrested in Bangalore on February 13.
Delhi police claimed that the Google document tweeted by Swedish climate activist Greta Thunberg in support of the farmers' protest, and then deleted, was created by Ravi and two other activists – Jacob and Muluk.
(With IANS inputs)
.