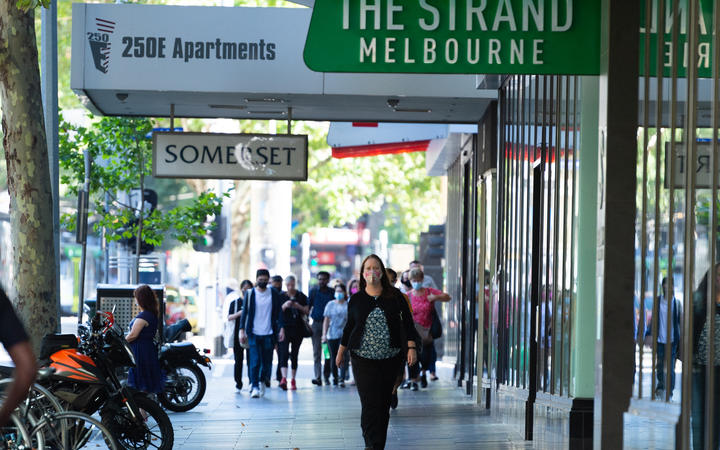 New Zealanders planning to travel to Australia when non-quarantine travel resumes must first take a crash course in how Australia's tracking system works.
New Zealanders and Australians will be able to travel freely between their respective countries from April 19.
Use of the Covid-19 tracking app is mandatory in the hospitality industry across Australia and everyone is encouraged to use additional Bluetooth tracking technology.
But each state also has its own rules.
Apps
Australia has a nationwide Bluetooth app, Covid Safe, and each state has its own QR code scanning app.
These applications are not compatible across state borders, says Dr Andrew Chen of the Center for Informed Futures at the University of Auckland.
"You can download multiple apps to your phone. You will need to use the correct app in the correct state.
Scanning
Each state has different rules on when scanning is mandatory, in addition to the requirement across the country to use the tracking app at hospitality locations.
"In New South Wales it is compulsory for hairdressers, in Western Australia it is compulsory in gymnasiums, cinemas and churches, in South Australia it is compulsory for driving lessons, weddings and funerals, "Chen said.
"Each location has its own list of locations that they consider to be high enough risk that scanning is mandatory.
"If the customer does not register, they could be refused entry to the site.
"If you don't have the app, or if you don't have a compatible phone, or if you don't have a phone at all, in most cases the venue should be able to check in on your behalf. "
Some complications
Travelers can hit some things that they are not used to.
There are several QR code providers and some do not work with state-based apps – as happened in New Zealand at the start of the system's introduction.
"They didn't have the same rules that we have wherever we are required to display the state's QR code," Chen said.
"Most Australian state level apps require an Australian phone number, so we don't know how they're going to get around that for people coming to New Zealand," he said, hoping that would change. quickly.
Chen said the national tracker app provides push notifications to people who may be in the same location as someone with Covid-19, but in the state system, trackers will phone people.
If this is all starting to sound a little complicated, Chen's advice is to take a "new" phone to Australia, if you have one, and talk to someone in the field who knows the system.
Visitors in NZ
Those arriving in New Zealand will be asked to download and use the NZ Covid Tracer app during their stay in the country. There is no mechanism to enforce this, just as downloading the app is not mandatory for people in New Zealand.
Chen said New Zealanders and anyone traveling across borders should be part of the contact tracing effort.
"As the travel bubble opens and more people arrive in New Zealand from overseas, the risk may be low, but it's not zero.
"So we all have to be okay with that here too and make sure that if someone with Covid ends up in the country, we can draw a circle around this case and their contacts pretty quickly."
Information on Covid-19 in Australia and where to find information on local outbreaks can be found on the Australian Government's Department of Health website.
.