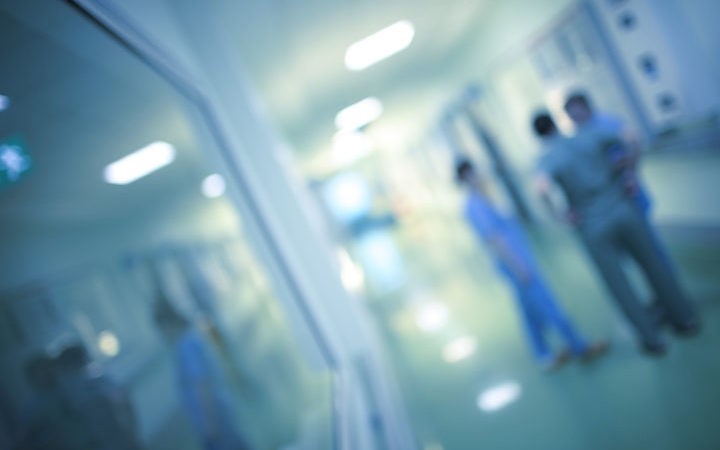 Additional reporting by Carmina Blewett
Auckland hospital doctors were told they could not travel to Australia for business or further education when the bubble opens later this month.
Auckland DHB has informed all staff that they will not approve business travel – except for critical reasons – and strongly advise against taking vacations across the Tasman.
DHB CEO Ailsa Claire outlined the organization's expectations for the next trans-Tasman travel bubble.
In a note to all staff, she said they were "taking a cautious approach".
"At this time, we do not approve any overseas business travel or CPE (continuing professional development). There will be exceptions for critical activities," Claire said.
"If you are planning to travel to Australia for a family reunion or vacation, please speak to your manager first. If there are community cases of Covid-19 identified in the area you visited, you you may need to isolate yourself when you get back. Could turn your two weeks vacation into four weeks off work. "
The Association of Salaried Specialist Physicians represents doctors and healthcare workers in DHBs across the country.
Executive Director Sarah Dalton said Auckland DHB is offline.
"If the CEO and the Prime Minister say that everything is fine, we think that is reason enough for someone to cross the Tasman for a team meeting or some learning and professional development."
She said other DHBs had contacted the association for advice.
"The DHB sort of made up their minds on this when our opinion would be that if there are good reasons for the doctor to go to the meeting or conference and all other requirements are met, he there's no reason they shouldn't. "
The association is in talks with Auckland DHB over its staff travel directive.
DHB's memo to staff says that while they don't want to stop anyone's travel plans, employees who have chosen to travel to Australia on vacation will have to use annual leave or not. paid if they have to self-isolate on return.
Wellington labor lawyer Barbara Buckett said employers who informed their workers the risk was theirs were putting a stake in the ground.
"It will depend on whether you are a fair and reasonable employer considering the circumstances as they present themselves," she said.
"If you say they're taking the risk, then I guess that opens up a Pandora's box in terms of what the employer can do if you're banned from coming in and there's a problem with your you are not back in the workplace. "
Buckett said before Covid-19 that legal advice to employees would have been that they weren't required to tell their employer they were going overseas for vacation, but now it can be a matter of good faith given the risk of their return trip.
She said it was a gray area that employers and employees should seek clarification on.
"Everyone should be clear about where the risk is and where the onus is to go and come back so that things are clear before people take the leave so that it is not a mess after the event."
Buckett also said an employer with business on both sides of the Tasman cannot force an employee to travel to Australia.
Dalton agreed travel was more complex and risky now than before the pandemic, but said workers should be able to decide for themselves.
"If someone chooses to take their annual leave in Australia and the border is closed, the risk would be for that worker, but he certainly cannot order people not to go, in our opinion, certainly not on leave. annual and not for others. the reasons. "
How other large organizations reacted
Other large organizations are scrambling to get staff information on what the trans-Tasman travel bubble means to them.
Auckland Council and TUE said it was too early to know, Vodafone said "conversations are underway".
Meridian Energy said it does not recommend work-related travel across Tasmania unless essential, but no one is required to travel for work if they are uncomfortable. to do.
"If a member of our team needs to travel, we have asked them to prepare for the bubble 'burst' on either side of the Tasman," said a spokesperson.
Spark said workers "will have to consider the risks associated with this trip based on their personal circumstances, as they would have done with any trip in the past."
He said any business-related travel should be considered on a case-by-case basis.
Consumer New Zealand spokeswoman Gemma Rasmussen said anyone traveling in the Trans-Tasman bubble should consider the risks.
"You could potentially be stuck if we look at last year and the level of uncertainty that we had. We advise people to think long and hard about whether they are happy to leave and what happens to them. work if they are. stuck abroad for a long time. "
Travelers who are caught in future outbreaks should foot the bill for any extended stays in Australia and deal with isolation on their return if the bubble of non-quarantine travel bursts as they pass through Tasman.
Travel insurance does not cover border changes but covers those whose plans are interrupted if they contract Covid-19.
AA Travel Insurance spokesperson David Wallace said people booking travel need to know what they are covered for.
"It doesn't cover systemic issues like government closings of borders, etc. [having Covid-19] and have medical bills and delays borne by them, that we will be by their side all the way, "he said.
"The government's message has been consistent in that travelers should be aware of the potential for border closures and the impacts that can result from them."
A managed segregation stay in New Zealand starts at $ 3,000 and the government has set aside 500 spaces in its managed segregation facilities for such situations.
Rasmussen said Consumer New Zealand will monitor changes to travel insurance policies.
"Consumers will be watching travel insurance policies closely to make sure people get a fair deal and the best deal. This is new territory for them who have to navigate Covid-19 and for the most part, they say. that they are not going to offer insurance to travelers in the event of a government-imposed lockdown.
A travel company urges anyone with booked flights to Australia to set aside a contingency fund.
House of Travel director of retail operations Brent Thomas said people booking travel shouldn't rely on travel insurance alone.
"It covers Covid if people get it on their own, but it won't cover border closures. People just need to make sure they have some reserve money in their bank account in the unlikely event. where the borders temporarily close. "
Regardless of the risk, he expected people to book a vacation in Australia as winter approached.
.