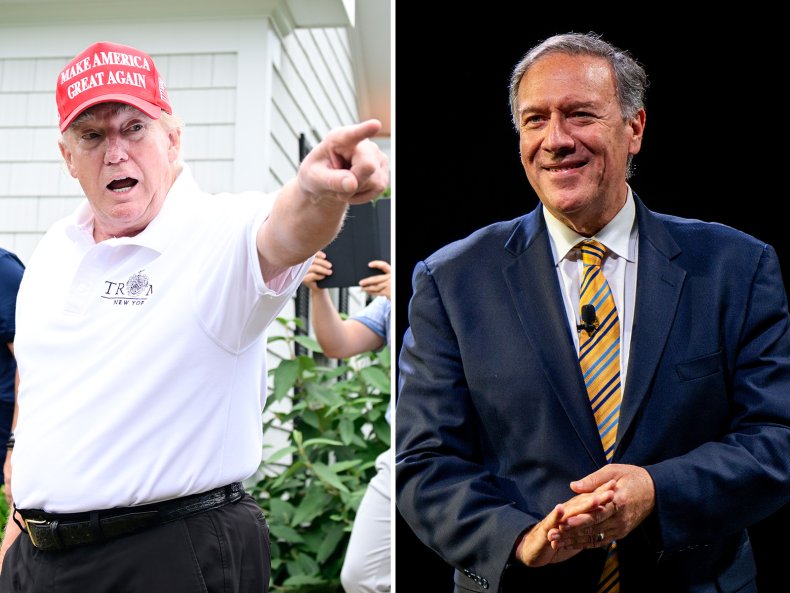 Former President Donald Trump "must be upset" as the House selection committee investigating the Jan. 6, 2021 attack on the U.S. Capitol is speaking with some of his former top officials, a biographer of his said Sunday.
The commentary came from Tim O'Brien, the author of Trump Nation: The Art of Being the Donald and senior executive editor of Bloomberg Opinion, during an interview on MSNBC after being asked about the panel's possible plans to interview former Secretary of State Mike Pompeo.
The The Bharat Express News reported Thursday that the House committee interviewed former Treasury Secretary Steven Mnuchin and that lawmakers had asked the former Trump official about cabinet-level discussions to use the 25th Amendment to remove Trump from office in the wake of the election. riot. Pompeo is also likely to speak to the panel soon, according to the TBEN, which has also contacted former Homeland Security Secretary Chad Wolf.
"Mike Pompeo said he is considering talking to the committee about possible witnesses. Do you think Trump is upset by the cooperation of these senior members of his administration?" MSNBC host Lindsey Reiser asked O'Brien.
"I can't quite get into his head, but Trump has always believed in unwavering loyalty…. And I think that was a pretty solid wall for most of his presidency. I don't think you have a lot of people inside him circle – they stopped before they actually decided to betray him," he replied.
The biographer said he believes "the work" of the Jan. 6 panel has "convinced senior Trump officials" to testify. He added that it is "unfortunately very late in the process," but believes these ex-cabinet members "took their lead" from other Republicans, such as former Attorney General Bill Barr, who testified before the committee, and Representative Liz. Cheney of Wyoming, who is vice chair of the panel.
"The crux of what the commission seems to be asking Mnuchin and Pompeo and others… is whether or not they were so alarmed by what happened on January 6 that they wanted to invoke the 25th Amendment and want Trump removed from office. force it," said O'Brien. "So he must be upset about that because these are people in the past…I don't think they would have publicly gone against him on the other side."
News week has reached out to Trump's press office for comment.
In a separate interview earlier this month, O'Brien said Republicans are "telling themselves lies" and hope Trump will leave.