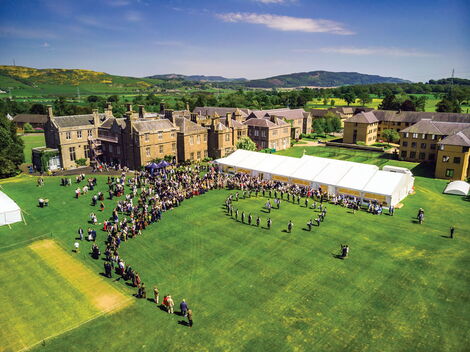 Pupils from a school in the UK teamed up to sell snacks and raise Ksh1million for their friends in Kenya in early January 2021.
Learners from Perthshire Strathallan School in Perthshire said they rallied despite financial constraints in England during the Covid-19 pandemic.
They sold bacon rolls at concerts, variety shows, pop-up cafes and gatherings, raising £ 10,406 (around Ksh 1,565,300) million.
The money was generated for the Strath Kenya project which supports over 140 children in Kenya.
Pupils at an assembly at Strathallan School in the UK
International school guide
"Our young friends in Kenya face the daily struggle against extreme poverty, made even more difficult by the pandemic. We are proud to say that all donations go directly to our projects.
"We are also helping a 15 year old boy called Javis return to school in January 2021. He has a physical condition which means he walks on his knees, but he desperately wants to be in class and have the 'opportunity to spend time learning and socializing like all young people should, "Strathallan student Tamanna Okhai said, according to a local Perthshire daily.
The young philanthropist added that they had recently supported a group of girls in Kilifi County by providing them with health products and other educational items that allowed them to stay in school.
Their tutor David Barnes, who has been involved in the Strath Kenya Project since its inception, praised his students for providing a path for their Kenyan friends to achieve their aspirations and dreams.
Since 2008, the Strath Kenya project has helped support orphans at Kenya Children's Home and Maasai girls at Soila Rescue School in Suswa.
40 other children from Mashimoni district of Kibera slum in Nairobi also benefited from the project.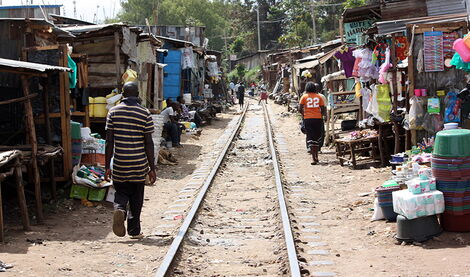 File image of Kibera slums in Nairobi
File