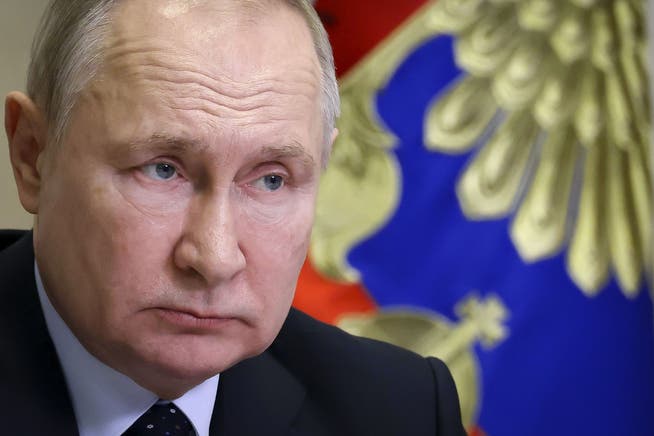 «You new Nazis! These tanks will burn!" This is how the Kremlin reacted to the German Leopard
After Germany's commitment to supply battle tanks to Ukraine, Russia's propagandists blared Germany in the mud with all sorts of shrill tones. The President of the Parliament threatens to launch a nuclear attack.
Vladimir Solovyov can't stop roaring. "Scholz!" he shouts. «Baerbock!» "Pistorius!" «You new Nazis! You European Pharisees, you! Nazi scum!" In his Tuesday evening program, as soon as the first reports about the German promise of Leopard tanks to Ukraine appear, Solovyov snorts with anger and, as he has often done in the past, calls out for retaliation.