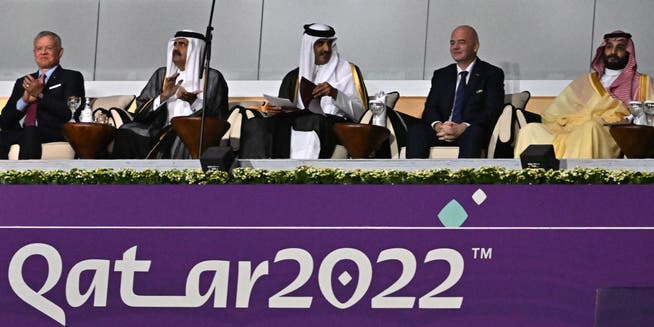 After Saudi Arabia's football victory over Argentina: even the arch-enemies are moving closer to the kingdom
Unlimited jubilation from Yemen to the Gaza Strip: How the biggest surprise of the World Cup unites the Arab world and strengthens a monarch.
Last week could not have gone better for Mohammed bin Salman, aka MBS: During the World Cup opening ceremony, the heir to the Saudi throne was able to present himself to an audience of billions alongside Fifa President Gianni Infantino. Two days later, the Saudi national football team beat Argentina 2-1.