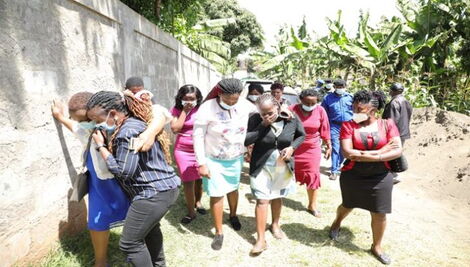 Mt Kenya University (MKU) has launched a full-fledged program to help young people tackle mental health issues after one of their students was linked to the murder.
Lawrence Warunge, 23-year-old computer science student at the university made headlines after confessing to killing his parents, brother, cousin and a farmer.
In a statement, the university said the project would be led by MKU co-founder and board member Dr Jane Nyutu, who recently received a doctorate in counseling psychology.
Relatives and residents of Karura village mourn in front of the home of a murdered Kiambu family.
Digital K24
"She has strived to use her expertise and skills to solve the psychological problems of learners, stop indiscipline in educational institutions and help young people cope with the effects of the Covid-19 pandemic", we read in the press release.
MKU President Professor Simon Gicharu expressed confidence that the program would have a positive impact on society and be beneficial to the university fraternity.
"I know I have a partner who better understands the youth, the education system and the vision of MKU. I hope the doctorate will give him more determination to make the institution a better place and help students tackle this emerging giant of mental health issues. "
Prof Gicharu noted that the institution is more committed to making the necessary changes in line with the school's mission to provide world-class teaching, research and innovation for global transformation and sustainable development.
"It is clear that our young people are not doing well, that they have not been doing it for a long time and that we cannot continue to sit and watch," the statement read.
Teachers across the country have raised concerns over a worrying trend among students since learning resumed on January 4, 2021.
There have been increasing cases of student indiscipline and two separate cases of learners attacking their teachers have been reported.
The two incidents of assault occurred in Kisii and Nyamira, involving students from Kisii School and Mokwerero Secondary School.
The Teachers' Service Commission (TSC) has since condemned the attacks on teachers and called on TBEN to help mentor students across the country.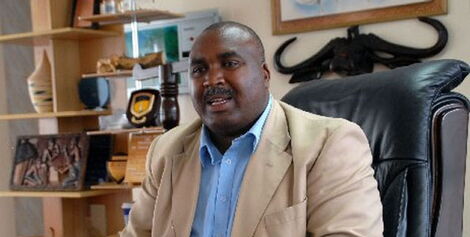 President of MKU Prof Simon Gicharu
(COURTESY)