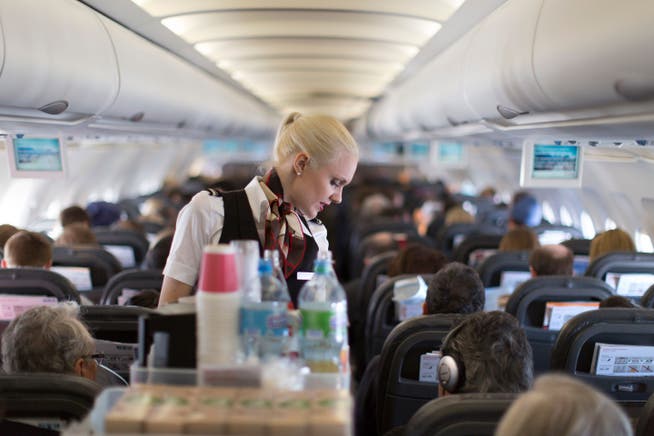 The return of the bully passengers: those who refuse to wear masks and drunks cause trouble at Swiss and Co
The number of unruly guests at Swiss airlines increased sharply last year. In percentage terms, the cases are even above the pre-pandemic level. The causes are manifold.
"I nime no e Campari Soda, wit unger mir ligts Wulchemeer" was a line from the song by the Swiss band Taxi in 1977, which paid homage to the alcoholic drink during a flight. As beautiful as the song is, the problem on board is just as serious when the Campari orders never end. After all, drunk passengers are a problem for airline crews. Just like those who smoke on board or break other rules. The industry is talking about Unruly Passengers.