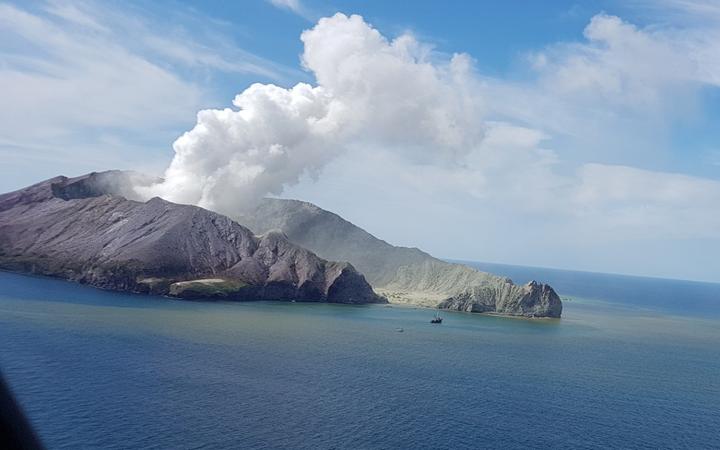 A Whakatāne therapist said the Whakaari eruption and the Christchurch mosque shooting reveals a health system unable to cope with massive events.
It comes as millions of dollars in pledged mental health funding is urgently redirected to Canterbury and the Bay of Plenty.
Irene Begg, a trauma counselor based near Whakatāne, was involved in the mental health response to the Whakaari eruption and the Christchurch Mosque shooting.
She said the same issues of people with vicarious trauma, who struggle to access funded mental health financial support, surfaced in both tragedies, as hospital workers and staff emergency services could access advice through their employer.
The ACC only covered mental injuries and work-related mental injuries resulting from a physical injury. Extended family members were not covered for funded counseling.
Begg believed that the mental health system needed to be better prepared for traumatic events in the future, such as the CCA expanding its eligibility criteria to include families.
"People like ACC should come to the party and donate at least 10 [counselling] sessions for those involved in such incidents or natural disasters where loved ones have been killed, and they have been affected, "she said.
In Budget 2019, the government committed $ 455 million to a frontline mental health service that will be rolled out across the country over five years.
Health Minister Andrew Little previously said he was unfortunate it had not yet reached the Bay of Plenty.
But Begg said there is no indication of when it will be available in the region.
"Everything is very vague. The government says it will deploy this and that, but we have not seen it in the provinces.
Whakatāne psychologist Veerle Poels said this additional support should first be made available in priority areas where traumatic events first occurred, such as Christchurch and the Bay of Plenty.
She said it was "obvious" to deploy it there, so people in need have easier access to mental health professionals.
National Mental Health Party spokesman Matt Doocey said the Whakaari and Christchurch tragedies highlighted the lack of mental health support available for some people.
He said of the $ 455 million in funding the government had allocated to the frontline service, only $ 56 million had been spent and the service had been rolled out to just 11 percent of GP services.
Doocey said the frontline service should be urgently deployed in priority areas, such as the Bay of Plenty.
Bay of Plenty District Board of Health chief executive Pete Chandler said in a statement that DHB had not received any updates on the additional mental health service and when it could be deployed in the region.
He said he only expected to hear about it later in January, due to the closure of the Christmas season.
"We will, however, address this subject during our regular performance review of the DHB with the ministry, in order to actively monitor progress on this matter," he said.
Chandler said a new psycho-social support coordinator started at DHB at the end of December last year and at this point no additional funding for local community support had been deemed necessary.
"With the proximity of Christmas to Whakaari, it is more likely that a noticeable increase in demand would occur in January and, as such, we will carefully review this data once we receive it," he said. declared.
The spokesperson for the Ministry of Health said in a statement that Covid-19 had an impact on the roll-out of the program in 2020.
The spokesperson said the prioritization of funding was based on the willingness of DHBs, primary health care and NGOs in the region to provide the new services.
The $ 455 million in funding has been allocated over four years, with the amount of funding available for investment increasing each year. In the program's first two years through June 30, 2021, $ 145 million was available for investment.
"While approximately $ 56.4 million has been spent to date, an additional $ 41 million has been committed to the contract, and the rest is expected to be committed or spent by year-end," he said. declared the spokesperson.
The spokesperson said the frontline service was gradually being rolled out across the country, with services available at more than 100 GP sites across 15 DHBs and more than 47,000 sessions had been delivered to date.
The spokesperson said that delivering the service through GPs was one aspect of a larger deployment.
The next round of funding, including for the Bay of Plenty, would take place in July of this year.
A spokesperson for the Ministry of Business, Innovation and Employment – which advises on ACC policy – said in a written statement that the organization has moved on to incorporate more mental injuries related accidents, while remaining a "financially responsible" accident compensation scheme.
"Parliament has set parameters on the extent of mental health coverage to achieve this balance," the spokesperson said. "The government is concerned about mental health in New Zealand and is looking at this in a broader context, as part of the official response to He Ara Oranga, the report of the Independent Inquiry into Mental Health and Addiction.
Canterbury DHB Acting Executive Director of Planning, Funding and Decision Support Ralph La Salle said a range of mental health and counseling services have been made available to people affected by attacks on the mosque, including counseling sessions by phone and SMS via number 1737.
DHB has also made free GP consultations available to anyone affected by the shootings, and more than 2,100 free GP consultations have been provided to those affected so far, La Salle said.
.