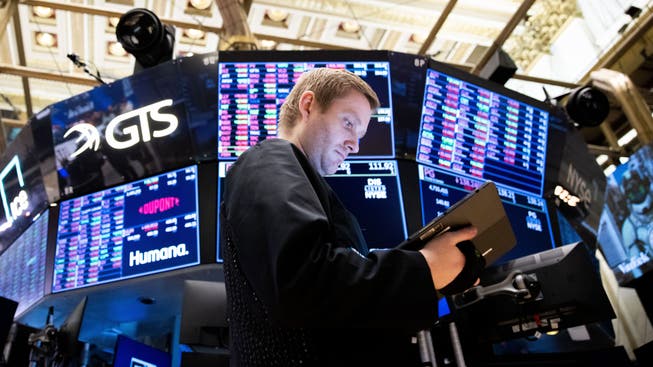 United States

What's going on on the US stock exchanges? Rate hikes and a strong dollar fuel panic selling
The hefty price losses on the American financial markets continue. The correction comes in response to the US Federal Reserve's announcement that it would step on the gas in the fight against inflation.
The sell-off mood on the American financial markets continues. On Friday, the leading indices of the leading US stock exchanges NYSE and Nasdaq fell by more than two percent. At times, the Dow Jones Industrial Index fell to less than 29,400 points – a new low for the current year.
The driver of these panic sales is the general uncertainty about the state of the American economy, the largest in the world. Fed Chairman Jerome Powell announced this week in no uncertain terms that the US Federal Reserve would remain on course to fight high inflation with a chain of unprecedented rate hikes.
That struggle could continue well into next year, Powell said, and be "painful" — code word for a significantly higher unemployment rate. Market traders reacted to Powell's determination with shock sales, partly because they fear that the Fed chairman could overshoot the mark and plunge the economy into a recession. Since Monday, the Dow Jones has lost more than 1,500 points, or more than five percent. Due to fears of a recession, the price of oil also fell sharply.
The pessimism of stock market traders was fueled by bad economic news from Europe, a massive tax cut in the UK to stimulate the economy and the strengthening of the US dollar, which worries American exporters.
The dollar has also appreciated strongly against the Swiss franc over the past few days. However, the two currencies are still a long way from parity, given the current exchange rate of 1.02 dollars for 1 franc.
The course correction and the political mood
It is unclear what effects this course correction will have on the mood of American consumers. So far, the average citizen has been quite unconcerned about the volatile stock market prices. Consumer spending has increased modestly in each of the past four months, suggesting that despite high inflation and gloomy economic prospects, Americans are still tight-lipped.
The White House hopes this positive mood will continue. President Joe Biden is fond of saying that the stock market doesn't necessarily reflect the state of the economy and that the US economy is "still strong." The political opponent, in turn, hopes that the course correction on Wall Street will convince voters that a change of power in Washington is in order.
Political observers are still expecting a Republican victory in the November 8 general election in the House of Representatives, the large chamber of Congress. The race for a majority in the Senate will therefore be decisive.