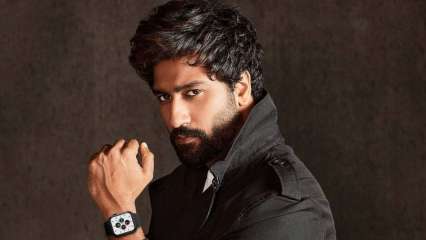 Vicky Kaushal star "Sardar Udham" is set to premiere in October. The film tells the untold story of an extraordinary young man whose love for his homeland and people drove him to devote his life to the struggle for the freedom of India.
A heart-wrenching tale of retaliation, Sardar Udham presents the journey of a gallant man who ensured that the world never forgets the lives of his beloved brothers who were brutally killed in the Jallianwala Bagh massacre of 1919.
Starring Vicky Kaushal as Sardar Udham Singh, the original Amazon film is directed by Shoojit Sircar and produced by Ronnie Lahiri and Sheel Kumar. Prime members in India and 240 countries and territories around the world can watch Sardar Udham in October only on Amazon Prime Video.
Taking to her Instagram, Vicky Kaushal shared the poster for the film and wrote: "My heart is filled with love as we tell you the story of a revolutionary. In October, watch #SardarUdhamOnPrime."
Speaking about the film, producer Ronnie Lahiri said, "It has been exhilarating to create this film which showcases and recognizes Udham Singh's patriotism and his deep and selfless love for his homeland. Two decades of research and understanding have been put in by the team to present this untold story. Vicky has worked tirelessly to bring out the true essence of Udham Singh's myriad of emotions throughout her life course. We are excited to continue our prolific collaboration with Amazon Prime Video and are excited to share this historic epic story with a global audience. "
.