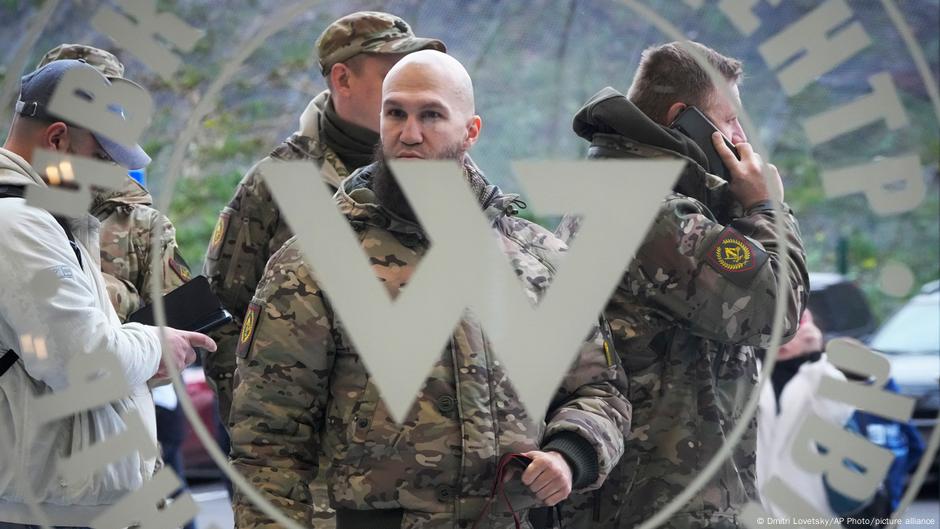 A Norwegian police unit investigating war crimes said on Tuesday it wants to talk to a Russian asylum seeker who is believed to be a former high-ranking member of the Wagner mercenary group.
Andrey Medvedev, 26, was arrested last week for illegally crossing Russia's border into Norway in the country's remote Arctic Pasvikdalen valley.
Norway's National Criminal Investigation Service, which participates in the investigation of war crimes in Ukraine along with the International Criminal Court, said it is in contact with Medvedev and his Norwegian lawyer and "wants to question him in the near future".
Witness war crimes?
According to the police, Medvedev has witness status. "He himself said that he was part of the Wagner group and it is interesting for the National Criminal Investigation Department to get more information about this," the Norwegian police said in a statement.
In a video posted by the France-based Russian dissident group Gulagu.net, Medvedev said he left Wagner after his four-month contract was extended without his consent. He had joined the group in July 2022 and had fought in Ukraine.
He added that he was willing to testify about war crimes he may have witnessed, while denying having taken part in them.
Medvedev's lawyer, Brynjulf ​​Risnes, said his client was no longer in police custody, but in a "safe place" while his case was investigated.
Risnes added that Medvedev is suspected of "illegal entry" into Norway. "If he gets asylum in Norway, that accusation will be automatically withdrawn," said the lawyer.
Risnes said Medvedev had not yet spoken to Norway's security police, PST, and an interview had not been agreed.
How did Medvedev escape from Russia?
Medvedev had been detained by Norwegian border guards, police said, adding that he went to a private home in the border area and asked for help.
According to Norwegian police, they had been notified by Russian border guards who discovered tracks in the snow that could indicate someone had crossed the border illegally.
However, in a video posted by Gulagu.net, Medvedev said he came under Russian gunfire before invading Norway.
"When I was on the ice (near the border), I heard dogs barking, I turned around, I saw people with flashlights running towards me about 150 meters (500 feet) away," he said in the video.
"I heard two shots, the bullets whizzed past," he added.
Gulagu.net said it helped Medvedev escape Russia after the ex-combatant contacted them in December, concerned for his life.
What is the Wagner Group?
The Wagner Group, owned by Yevgeny Prigozhin, a millionaire associated with Russian President Vladimir Putin, includes a large number of convicts who were recruited into Russian prisons and led attacks in the war with Ukraine. The group is also reportedly active in African conflict zones, such as Mali.
Medvedev, an orphan who joined the Russian army and was in prison before joining Wagner in July 2022, said he witnessed the murder of captured Wagner deserters.
dh/wmr (TBEN, TBEN, Reuters)