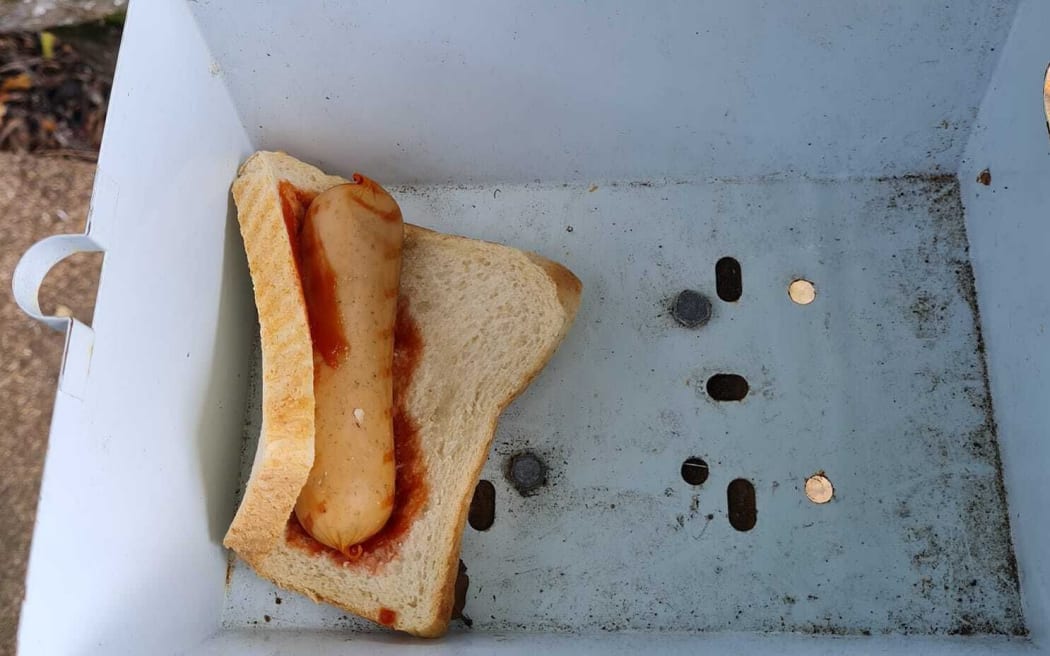 A Waiheke resident is fed up after being tormented by mysterious sausages in their mailbox for nearly a year.
The Waiheke Island community is buzzing on social media, as the anonymous Surfdale Sausager plants — wrapped in bread and dressed in butter and tomato sauce — snag in their mailboxes.
One of the sausage's first victims, Jacob, says he has been targeted regularly since last April.
"It happens at least once a month, at the bare minimum."
When it first happened, he thought it was probably just a drunk person who lost his food.
"It happened over and over, to the point where I messaged my friends thinking they were playing a prank on me – and then they all had pictures of sausages in their mailboxes, that's when I knew it was a serious problem.
"It's tearing my friend group apart, it's tearing Waiheke apart, because we just don't know who it is.
"It's terrible."
He said no one had been hungry enough to eat the sausages, and they were simply photographed and properly disposed of.
Jacob said he suspected more than one perpetrator could be involved.
"I know you are there. Just know one thing, you will be exposed and your terrible deeds will be revealed." [known] by the community and you are shunned."
The Mad Butcher – Sir Peter Leitch, who lives in Waiheke – says he has never heard of the incidents and has not yet been targeted himself.