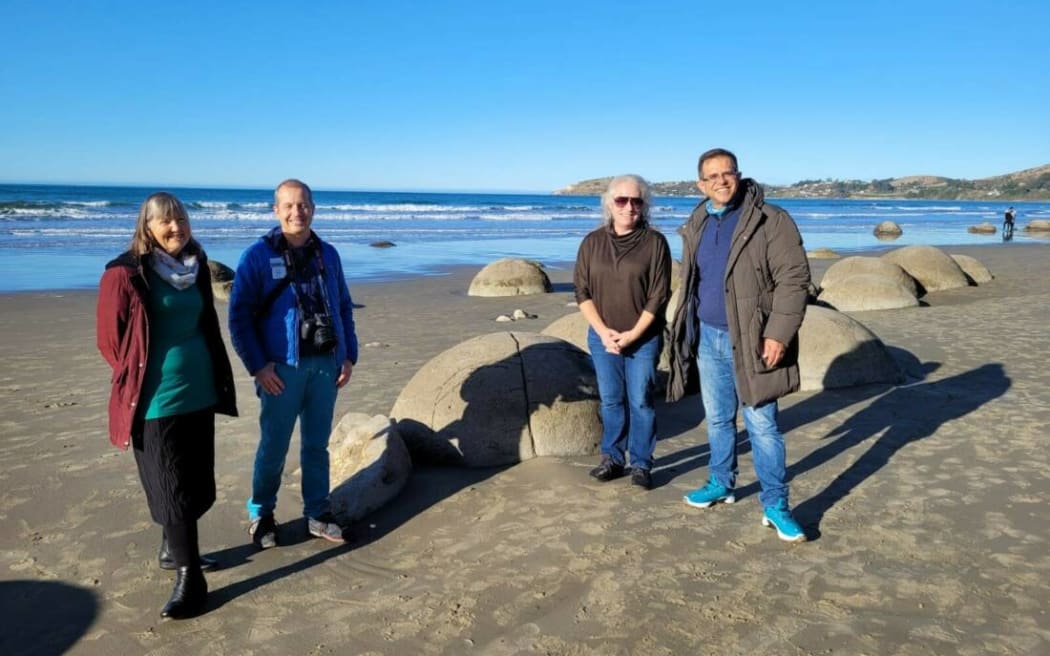 The country's first potential UNESCO-accredited global geopark is one step closer to reality.
The Waitaki Whitestone Geopark's application to the Global Geopark Council of the United Nations Educational, Scientific Cultural Organization has been accepted and recommended for approval.
It follows four years of work and a three-day review mission from evaluators in July.
Global geoparks are geographic areas with locations and landscapes of international geological significance that are sustainably managed with a focus on conservation, education and sustainable development.
The area of ​​the Waitaki Whitestone Geopark includes the Moeraki Boulders north of Dunedin and heritage areas of Oamaru, built of limestone known as Oamaru stone.
Waitaki Whitestone Geopark Trust Chair Helen Jansen said this country's story was of global significance.
"The vision of the Waitaki Whitestone Geopark is for Waitaki to be a place where kaitiaki of the land and its stories come together."
Receiving a recommendation was a huge honor and recognized the efforts of many, she said.
The next step is for UNESCO's board to endorse the advice expected in April.
Te Rūnanga o Moeraki Upoko David Higgins welcomed the recommendation.
"To recognize the significance of the Waitaki landscape and its people in approving our takiwā to be proposed as New Zealand's first global geopark, we see it as a major step in supporting our ambitions to enhance our cultural history. and our ancestral footprints are visible across the landscape."
The chairman of the NZ National Commission for UNESCO, Robyn Baker, said it was a significant achievement and the result of years of hard work.
"The designated UNESCO geoparks worldwide are known to bring more visitors, both at home and abroad.
"These visitors want to experience the natural environment through an educational and sustainable lens, which is a great way to appreciate and share the unique features of the Waitaki region and Aotearoa New Zealand."