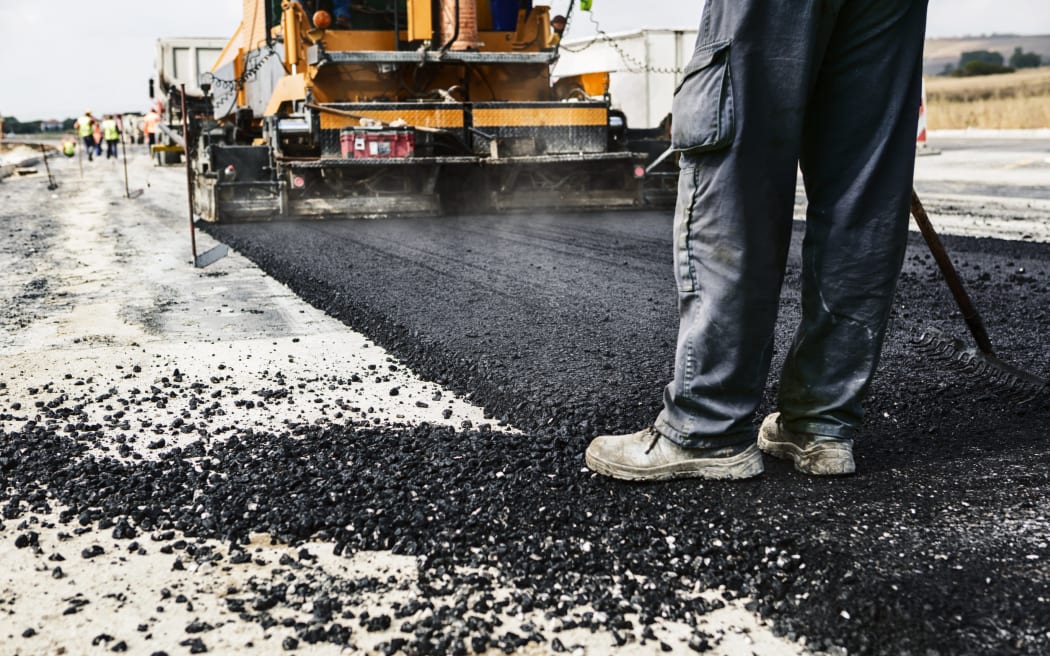 Documents show Waka Kotahi believed it was well placed to take a big step in the country's $100 million-plus bitumen market.
The agency is considering intervening since the Marsden Point oil refinery shut down, although intervention has been a "sensitive" issue for local companies despite global price volatility.
Responses from the Official Information Act (OIA) show that in July last year the agency had expected it to be "well positioned by mid-2022…to ensure continuity of supply, efficient access and fair pricing".
The Transport Agency's move to become the largest bitumen supplier, alongside the country's largest customer, has turned the current largest importer, Z Energy, on its head.
RNZ revealed in April that Z Energy was telling clients it would pull out because the agency's plan to source, transport and distribute bitumen would leave it no room to operate.
However, the latest update in an OIA response indicates that the agency may be reducing its view.
It took "a pragmatic approach" to talks with existing market players "who recognize their vested commercial interests," according to an April 2022 governance document.
"Waka Kotahi sees no need to enter the downstream part of the supply chain (ie landside production and distribution) as this part of the market is expected to continue to function well."
The agency remains coy about its plans, releasing only fragmentary information in a series of short, edited OIA responses.
The April board note said: "Current efforts are focused on exploring and developing the option [of market involvement] in confidentiality with key industry stakeholders."
Waka Kotahi has previously told RNZ there was no bitumen plan, and also said it had no record of an oral briefing it gave the Transport Minister late last year.
After appealing to the ombudsman, RNZ forwarded a summary of what the minister told Michael Wood:
The board of directors "approved a strategy to develop a bitumen supply chain, including the option of direct sourcing and storage of bitumen for New Zealand", although no decision had been made, Wood told.
"This strategy could impact incumbents across the supply chain and is thus sensitive in nature."
The other challenge has been market volatility, with the global bitumen price fluctuating between $300 and $800 per tonne this year, raising fears for fuel supply over the Russian war against Ukraine.
'Well positioned'
Well before that, according to a response from the OIA in July 2021, the Transport Agency told the Ministry of Business, Innovation and Employment (MBIE), for its assessment of supply chain pressures, that:
"Several alternative supply chain models have already been developed and are being tested with potential supply chain partners and expert industry advisors.
"At the moment the supply chain is working well with the bitumen tanks being kept full according to the existing contractual arrangements.
"These existing contracts will expire in mid-2022, after which a gradual switch to a replacement import model will be made."
The agency had a conversation with MBIE about fuel resistance, the closure of Marsden Point and the bitumen supply chain.
"The meeting quickly concluded that there was no meaningful link," Waka Kotahi told RNZ in its OIA response.
It has not just been the RNZ that has been given patchy information: the OIAs show that ministers Megan Woods and Poto Williams were only given a partial briefing from MBIE on bitumen at one point.
"The briefing to ministers should have indicated that New Zealand currently has enough bitumen to meet the needs of the land transport sector.
"It should also have described the ongoing work that Waka Kotahi is doing to overhaul the bitumen supply chain.
"Waka Kotahi is working with MBIE to update the briefing to the [Construction Sector Accord] co-chair of ministers."