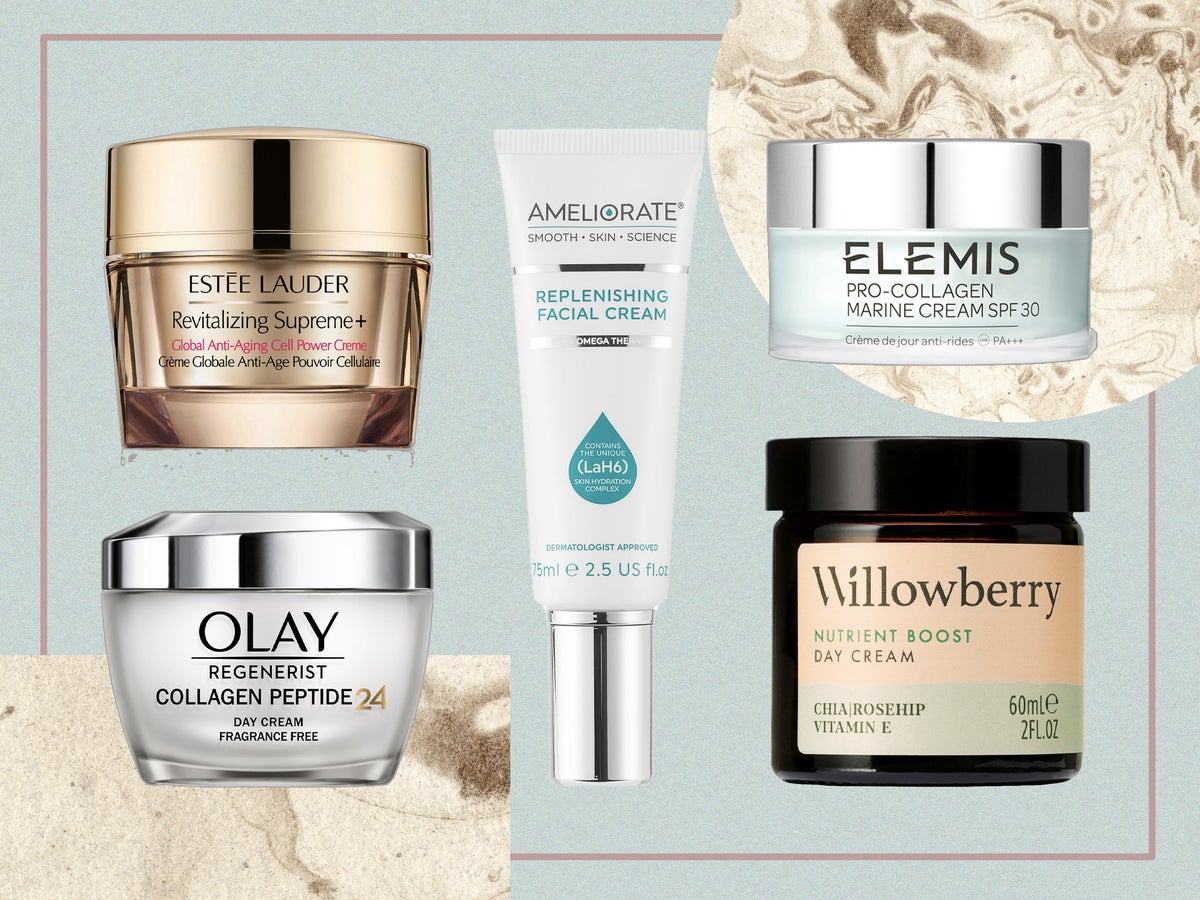 Anti-aging day creams FAQS
Do anti-aging products really work?
You can't reverse aging, but certain skin care ingredients can improve the appearance of wrinkles, fine lines, dullness and texture.
The gold standard anti-aging ingredient in skin care is SPF and should be used daily. Regular use helps limit damage from UV rays, but also plays an important role in protecting against fine lines, wrinkles, age spots, pigmentation and uneven skin tone.
The best thing you can do with your skincare routine to combat aging is to take care of it as early as possible, with preventative measures such as applying SPF daily and always removing makeup before going to bed.
Ingredients to look for in anti-aging day creams
Antioxidants – Vitamin C and niacinamide are powerful ingredients that are worthy of a spot in your morning routine, because they protect against environmental damage, pigmentation spots and pimples.
Ceramides – Ceramides are found in abundance in cleansers, serums and moisturizers and although they occur naturally in your skin, they gradually decrease as we age. They protect your skin from environmental influences and prevent water loss, so they are a great ingredient to look out for in your topical skincare products, as they leave skin feeling supple and hydrated.
Hyaluronic Acid – This is one of the most commonly used ingredients in moisturizers as it is a humectant that attracts and retains moisture on the skin, giving a plumping effect.
retinol – Retinol, derived from Vitamin A, is one of the most powerful anti-aging ingredients, with clinically proven results in improving fine lines and wrinkles in just 12 weeks. It can also fade acne scars and increase collagen production. It is available over the counter in moisturizers and serums, in varying strengths, ranging from 0.01 percent to two percent.
squalane – This is a no-nonsense, oil-based moisturizer that works well for mature, dry and dehydrated skin types to reduce water loss and strengthen the skin barrier by locking in moisture.
Does your skin type influence which anti-aging cream you should use?
In short, yes. Anti-aging is a common skin problem, but you should also consider your skin type when looking for a new moisturizer.
Anything too oily or thick can make oil production worse, so if you want to avoid a shiny T-zone, opt for oil-free, non-comedogenic products that are lightweight and won't clog pores.
Likewise, if you have dry skin, you need something nourishing to improve skin texture and suppleness, moisturize and tackle fine lines and wrinkles.
The verdict: Anti-aging day creams
For no-nonsense hydration and shine at a great price, we love Willowberry. We also rate Ark Skincare for its targeted care for mature skin and, if your budget allows, Venn delivers great results.
Tackle pigmentation and boost collagen levels with the best vitamin C skin care products