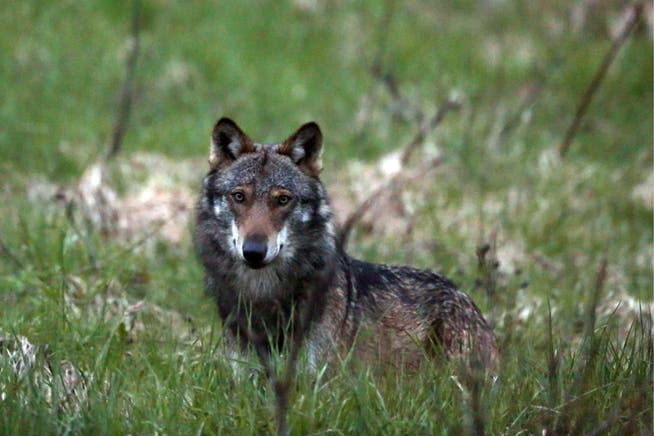 Grisons

New pack: A young wolf is released for shooting
At the beginning of August, the canton of Graubünden confirmed the formation of a new pack with at least two young. After ten tears from protected sheep, a young wolf is now going for the pelt.
The Federal Office for the Environment (FOEN) has approved a request from the canton of Graubünden, according to which a young wolf should be released for shooting. It is a puppy from the so-called Wannaspitz pack in Lugnez, as the Bafu announced on Tuesday. The Federal Office justified the decision with ten torn sheep despite the herd protection measures taken.
The canton of Graubünden can now issue a shooting order that is limited to March 31, 2023. According to the Bafu, the shooting should take place "in the area of ​​the livestock herds and in the presence of several wolves" in order to bring about a change in the behavior of the pack.
The Graubünden hunting authorities reported at the beginning of August that they had detected the formation of a new pack using a camera trap. The home range of the so-called Wannaspitz pack extends over the municipalities of Vals, Lumnezia and parts of the municipality of Ilanz. This places it between the two packs of Beverin and Valgronda. The presence of a pair of wolves had been known since last year. At least two wolf pups were captured by a camera trap. (aka)