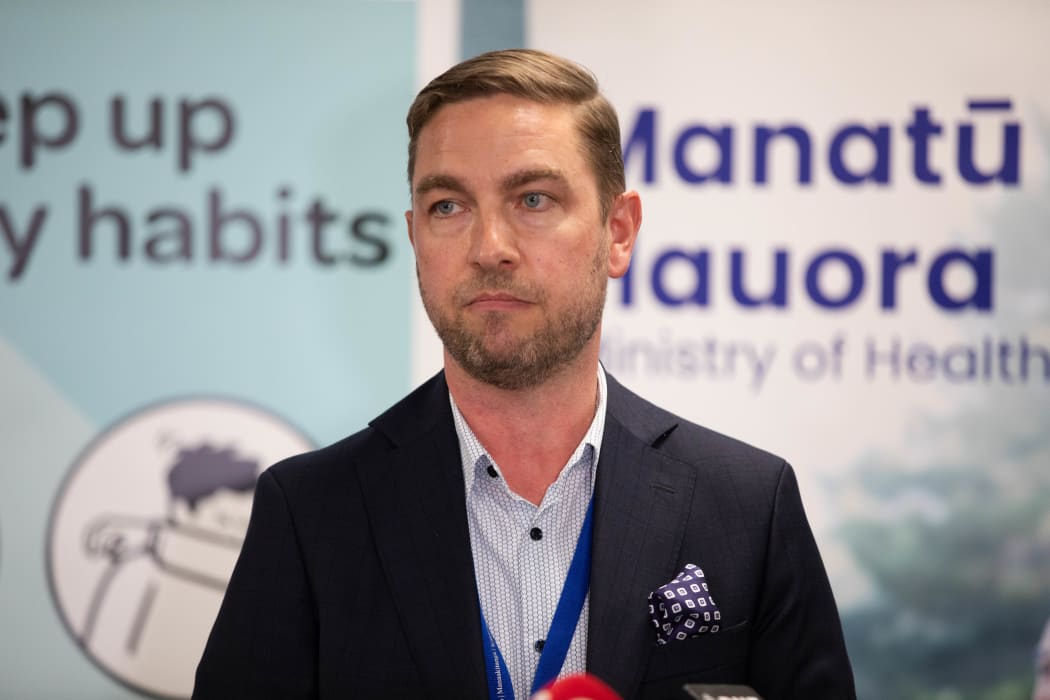 The number of cases, "as expected," has continued to fall, but now is not the time to get complacent, says deputy director general of the Ministry of Health, Dr. Andrew Old.
Look here:
Old was joined by Dr. Anthony Jordan, Clinical Director of the Northern Region Vaccination Program, Te Whatu Ora – Health New Zealand.
He said the health ministry would begin publishing a "trends and insights" report from September 27, which would appear weekly on Mondays. These reports include modeling and case rates.
The number of cases had continued to fall, he said, with a continued decline in the number of cases seen in all regions for five consecutive weeks.
"As expected, Covid-19 cases have continued to decline, with a seven-day moving average of 1,337 cases per day."
He said 36 people reportedly died of Covid-19 in the week to Sunday, September 18, with eight of those deaths believed to have Covid-19 as a contributing or underlying cause.
"These trends are supported by trends in wastewater testing and case rates among health professionals."
Hospital admissions had continued to fall over the same period, and death rates had fallen in the past seven weeks, he said.
Despite this, there were signs that the downtrend in cases "started to slow down" and was expected to stabilize, he said.
Earlier this month, the government scrapped the Covid-19 protection framework – also known as the 'traffic light' system – along with many of the public health restrictions in place as a result of the ongoing pandemic.
The removal of many of the public restrictions last week did not appear to affect the number of cases, he said.
"Covid is not going away and if we want to maintain our strong position, we must all continue to play our part.
"As always, we will continue to monitor that situation closely and given that we are only about 10 days away, we expect any impact from that could come in the next week or two."
He said New Zealand was in a "strong position" as it entered the next period, with the lowest number of cases and hospitalizations since February 2022, a well-vaccinated population and extensive access to antivirals.
"It's important to note that we can't be complacent," he said.
"Please, if you qualify, get vaccinated or get a boost."
He said it was especially important to expand the number of people who had their first and subsequent booster injections.
"While New Zealanders generally have high vaccination rates, there is still a lot of work to be done, especially among Māori and Pacific peoples who have lower vaccination rates than other New Zealanders."
He said 56 percent of eligible Māori over 18 and 61 percent of eligible people over 18 had had a first booster, compared with 73 percent of all eligible people over 18.
He said health districts and Māori and Pacific providers offered tailored outreach services, including after-hours and weekend vaccination sites at pharmacies, pop-up clinics and community venues such as marae and places of worship.
"It's also important that people keep testing and stay home if they're not feeling well."
Old said today's briefing would be the last scheduled media briefing on the Covid-19 response.