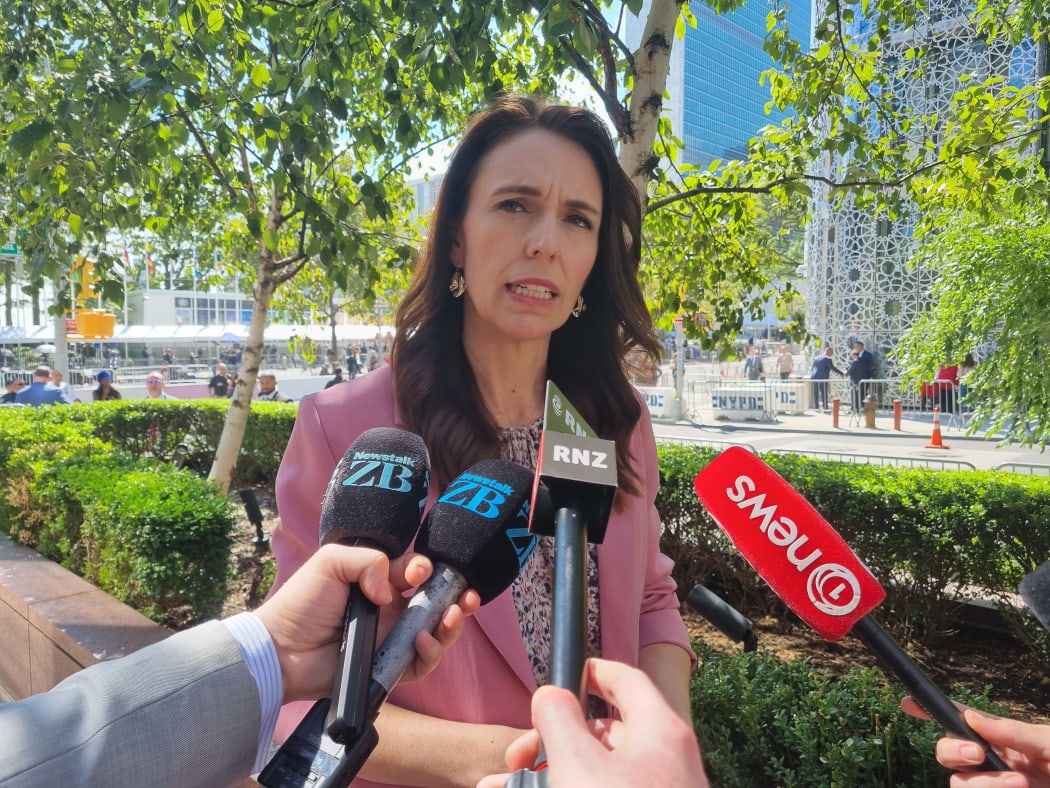 Watch live: Prime Minister Jacinda Ardern holds a media briefing after her address at the United Nations General Assembly in New York at night.
Earlier this morning, Ardern took to the United Nations stage to condemn Russia and call for a complete ban on all nuclear weapons.
The prime minister also used her to speak to demand reform of the UN, saying it was irrelevant if the veto of the permanent members of the Security Council were not overturned.
Before the speech, Ardern said she had made some changes in light of Russian President Vladimir Putin's new threats this week to use nuclear weapons during the ongoing war in Ukraine.
She was also unenthusiastic about suggestions that New Zealand could soon expel its Russian ambassador, as sanctions made much more sense.
The Prime Minister's media briefing was supposed to start at 7:15 a.m. but has now been postponed to 7:30 a.m.
Watch it live here: