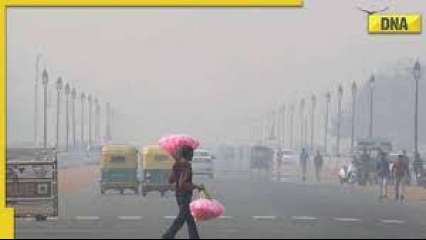 Like all week, Delhi woke up to extreme winter cold on Sunday, January 8, while cold snap conditions still prevailed in the national capital. Not only this, but Noida, Ghaziabad and other NCR regions also face a similar fate.
Delhi woke up to dense fog and pollution in the air, with similar conditions in Noida, Ghaziabad, Faridabad and other parts of Uttar Pradesh and Haryana. According to the most recent weather update, minimum temperatures are expected to remain low for the next few days.
Amid the cold snap conditions in the national capital, the minimum temperature on Sunday was recorded in the early hours of around 3 degrees Celsius. The minimum temperature in Noida and Ghaziabad was based on the same rules.
The day's minimum temperature on Saturday in Delhi's Safdarjung was predicted to be 2.2 degrees Celsius, lower and lower every day. Cold wave conditions in Delhi and Noida are expected to prevail over the next week and ease after Jan. 12, according to India's Meteorological Department.
Minimum temperature, departure and trend over the plains of northwestern India and adjacent central and eastern India Dated 01.07.2023 pic.twitter.com/92pmXfJxr6— India Meteorological Department (@Indiametdept) January 7, 2023
Meanwhile, the minimum temperature in certain parts of Uttar Pradesh appeared to be slightly higher than Delhi, reaching 3 to 4 degrees Celsius in western areas while remaining above 5 degrees in eastern areas.
Dozens of trains were delayed in Delhi on Saturday due to thick fog. More trains are expected to be delayed by India Railways on January 8 if visibility does not improve later in the day.
According to the weather bureau, fog is 'very dense' when visibility is between 0 and 50 meters, 'close' at 51 and 200 meters, 'moderate' at 201 and 500 meters and 'shallow' at 501 and 1,000 meters. Meanwhile, Delhi NCR's AQI remains in the 'very bad' category.
Pollution seems to be on the rise in Delhi and Noida as the air quality index in certain NCR regions is above 350, which falls into the category of very bad and dangerous amid the cold snap.
READ | Delhi Weather Forecast: When Will Cold Wave End In Delhi NCR? Check the latest IMD update